Redbox to offer next-gen console games next month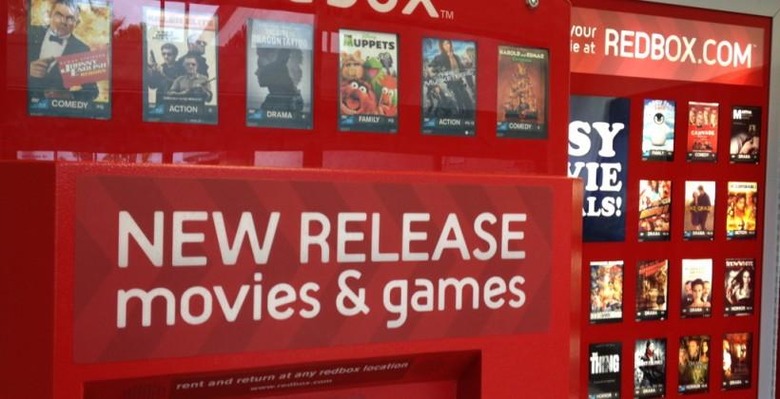 Redbox, the red movie-dispensing machines that can be found in many stores across the nation, will soon be offering games for the next-generation gaming consoles, if a Coming Soon page recently spotted by a NeoGAF user is any indication. Starting next month, gamers will be able to rent discs for the Wii U, Xbox One, and PlayStation 4.
After the information was spotted, Redbox edited the Coming Soon page to show only games for the Wii, Xbox 360, and PlayStation 3 titles that are upcoming. Some screen grabs were nabbed before the page was changed, however, and on it we see Wii U, PS4, and Xbox One games.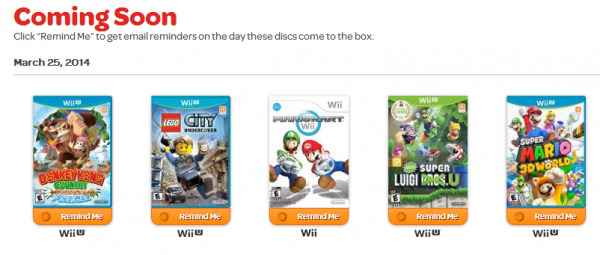 The screenshot shows four titles coming for the Wii U: Super Mario 3D World, Luigi Super U, LEGO City Undercover, and Donkey Kong Country Tropical Freeze. All those titles are set to arrive on March 25, along with a single Wii title, but a few days later Sony and Microsoft gamers will be getting some options, as well.
Alongside some Xbox 360 games and PlayStation 3 games set to arrive, gamers will get access to Assassin's Creed IV, Call of Duty: Ghosts, Killzone: Shadowfall, NBA 2K14, and Thief for the Xbox One and PS4 on April 1, and Watch Dogs for both consoles on May 27.
VIA: Polygon
SOURCE: Redbox