Redbox offers free game rentals next week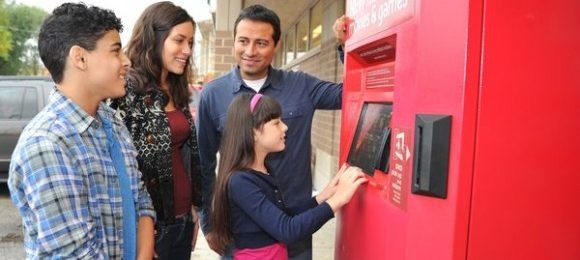 In an effort to draw attention away from all the digital streaming and distribution news that has been populating the Web lately, kiosk giant Redbox has announced a promotion where customers can get a free one-day video game rental next week. The promotion runs from Sunday to Thursday, and users must book their reservation online in advance. If they return the game by the next day, there will be no charge.
Of course, customers still need to secure their rental with a debit or credit card, and each day after the first day will be an additional $2. And we all know that playing a video game is not like watching a DVD or Blu-ray Disc; you don't just pop it in for a couple hours and then set it aside. Video games are multi-day affairs, so this promotion makes a lot of sense.
Of course, it also comes at a time when Netflix has been adding new content partnerships, Blockbuster has scored better than expected results with its streaming initiative, and game streaming company OnLive makes a splash on the iPad. Redbox of course lives for the brick-and-mortar customers, but it does have an expansive presence online and in mobile apps, which allow users to find the nearest kiosk and make reservations so the actual time spent retrieving a movie or game is minimal.
[
Time]