Redbox and Universal sign agreement through 2014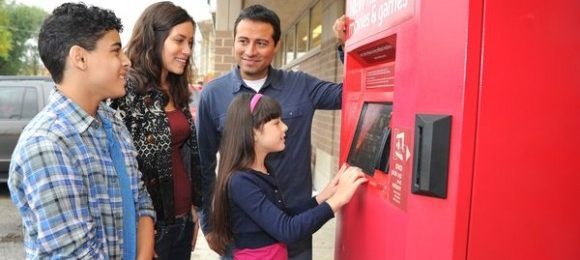 Redbox and Universal Studios have announced that they have signed a new multiyear agreement to last through August of 2014. The new agreement will see red box and Universal maintain the existing 28-day delay between the new DVD or Blu-ray launch and the title being available in Redbox kiosks. Apparently, Universal Studios didn't push for a longer delay between DVD and Blu-ray launches and availability for Redbox.
Warner Bros. previously pushed for a longer 56-day delay between the launch of its new films on DVD and Blu-ray and availability inside Redbox kiosks. However, Redbox stuck to its guns and refused to sign the Warner Bros. deal. That meant red box loses access to wholesale movies directly from the studio, but the delays on Warner films are no longer an issue for Redbox.
In a way, I wish Redbox chose to terminate its agreement with Universal Studios. I think Redbox would be a much more appealing choice for movie rentals if there were no delays and you can get the films the day they're released in the kiosk. I think many probably feel the same way I do in that I would pay more for a new release rental to get them the day they come out rather than waiting 28-days.
"The multi-year agreement between Universal Studios Home Entertainment and Redbox represents a win for consumers, Universal and Redbox," said Galen Smith, senior vice president, Redbox. "Redbox is committed to forging relationships that provide our consumers with affordable and timely access to new release content."