Redbox and Paramount announce multi-year deal for release day DVD rentals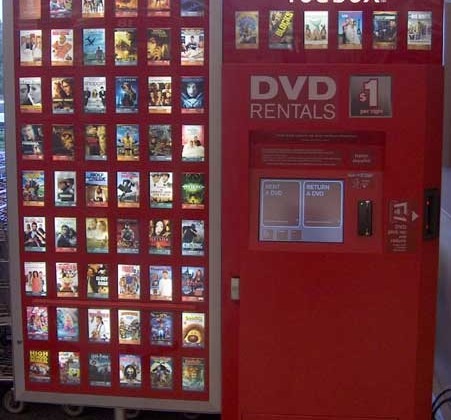 I have been irritated at the Hollywood studios for a while now when it comes to how they handle releasing DVDs. The problem is that some of the big studios won't let kiosks like Redbox get the films on the day they launch. The big issue I take with that is it prevents me from seeing the films I want to rent.
In my town of 100,000 people, there is exactly one movie store left. It's far from me and I won't use it. All six of the Blockbuster stores and other major rental chains have closed their doors over the last few months. That leaves me with one Blockbuster kiosk and a hoard of redbox locations that I can rent movies from. If I can't see a flick within the first week or so that it's on DVD, I just don't see it typically.
At least one studio has a bit of sense when it comes to how lots of us rent films today. Paramount Home Entertainment and Redbox have announced a new multi-year agreement that will have Paramount films landing in redbox kiosks on the day they titles launch for the sell-through market. It's good to know that at least one studio doesn't expect me to wait a month to rent a film with Redbox.