Red iPhone 8, 8 Plus coming via (PRODUCT)Red, Virgin Mobile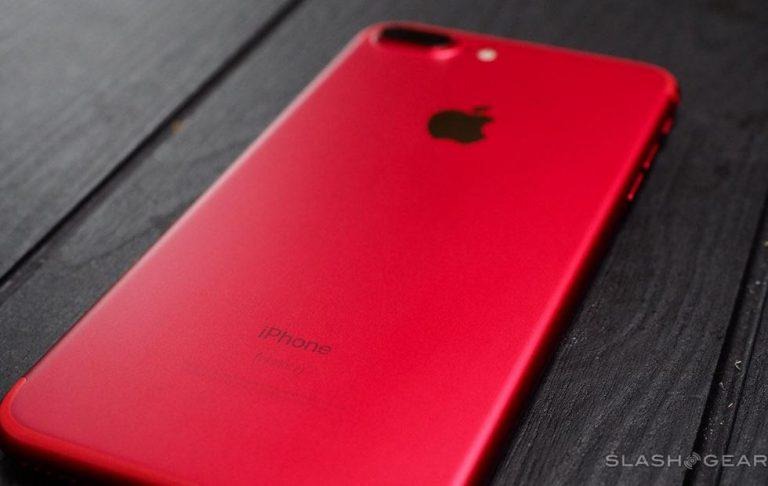 While it's not exactly the new black anymore, naturally red smartphones are still a rare commodity. Especially when it comes to iPhones, whose red models are even fewer and almost seasonal. iPhone fans, however, need not fear because leaksters are seeing red painted in their future. According to an internal Virgin Mobile memo, new iPhone 8 and iPhone 8 Plus colors under the (PRODUCT)Red brand will be coming this week. The bad news? There might not be a red iPhone X.
The last (PRODUCT)Red iPhones were the iPhone 7 and iPhone 7 Plus launched last year and pictured above. Apple often makes a collaboration with (PRODUCT)Red in order to raise HIV/AIDS awareness and help fight the disease in African countries. The promotional period often includes other products and apps as well.
There have already been several leaks pointing to a new red iPhone, but until now the branding and date has been up in the air. The red iPhone 7 launched in March last year though apparently Apple decided to wait a bit longer for financial reasons. According to the leaked memo, Virgin Mobile will announce the (PRODUCT)Red iPhone 8 and iPhone 8 Plus on Monday, April 9.
The memo also indicates a pre-order period, so the actual launch might still be a few days off. Most disappointing, however, is the absence of any mention of a (PRODUCT)Red iPhone X. Combining a rare iPhone model and a rare iPhone color would probably be huge sell, if not, perhaps, for the price tag.
VIA: MacRumors