RED Hydrogen shuts down as CEO retires, Hydrogen One support to continue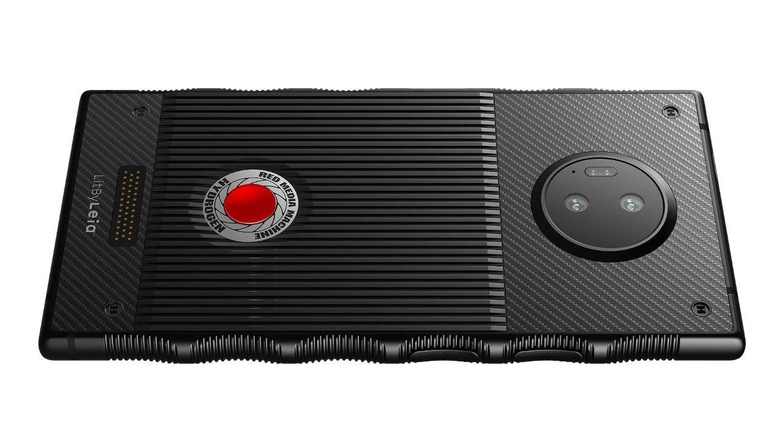 Phones like the Samsung Galaxy Fold and Huawei Mate X are considered ambitious today because of their unconventional form factor, but one smartphone last year made headlines for a different kind of ambition. Famed digital camera maker RED surprised the mobile industry by announcing not just its first smartphone but also the first holographic smartphone in the market. That eventually came to pass after some delay and controversy but now it seems that the RED Hydrogen One is both first and last with the RED CEO's departure from the company.
The RED Hydrogen was already strange merely by the fact that it was being made by someone completely new to the phone manufacturing business. And despite its forte, the Hydrogen One wasn't even designed to compete in the popular and somewhat lucrative mobile photography arena. Instead, it pushed its "4V" (4 View) 3D display technology as the reason to buy this expensive phone, at least by 2018 standards.
Expensive it was indeed as well as delayed. That delay cost RED much as CEO Jim Jannard promised compensation for those setbacks. It came to a point that pre-orders of the $1,600 Titanium model were given a free $1,200 regular model while they wait. All throughout the Hydrogen One's ordeals, Jannard, who simply signs his posts as "Jim" helped keep both fans and naysayers calm and reasonable, quite a feat for such a high-profile product.
Unfortunately, Jim has apparently come upon some health issues that, along with his age, has lead to a decision to retire. While the company itself will continue with its core camera business, he will be taking one project along with him, the RED Hydrogen smartphone line.
There will be more RED Hydrogen Two as previously planned. The good news is that Jim promised that support for the Hydrogen One will at least continue. How long that will be is still unknown though the phone has already reached its first birthday in the wild.