Red Dot Design spills some beans on the ASUS ZenFone 3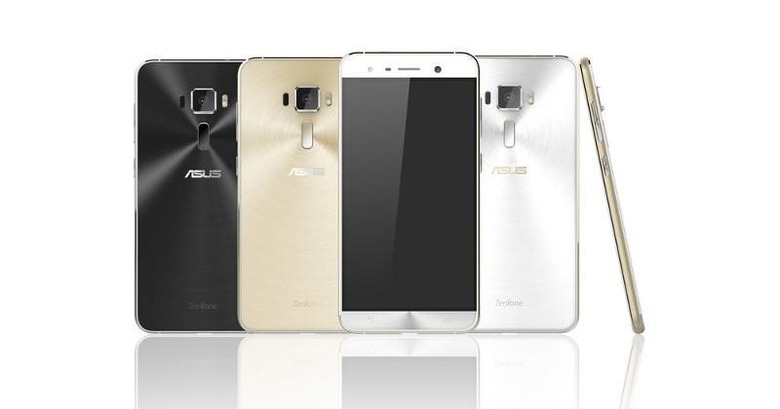 Red Dot is perhaps best known for the design recognition it awards to designers, products, and companies annually. This year, however, it will perhaps also be known for having revealed, accidentally or otherwise, images and details of devices yet to be publicly revealed. Joining the ranks of those leaked products is ASUS' 2016 flagship, unsurprisingly called the ZenFone 3. While technical details are also unsurprisingly slim, the data does reveal not just the overall design of the smartphone but even some of its key features.
Red Dot is, of course, more focused on design, so that's where most of the information is gathered. The ZenFone 3 still bears ASUS' distinctive "metallic spin" texture that most of its devices bear, from smartphones to tablets to laptops. Completely new to the design is the curved aluminum frame, perhaps best known as the new iPhone design. Interestingly, ASUS is touting the ZenFone 3's 2.5D glass, not just on the front but also at the back. Together with the curved edge, this could make for a pretty slippery smartphone, despite the OEMs claims of a better grip.
The website then goes from design to features, talking about the ZenFone 3's front-facing flash, laser AF, and USB Type-C port. There is also a mention of a fingerprint scanner which, given the absence of any front button, we presume to be on the vertically rectangular power button at the back. Definitely a button and fingerprint scanner combo and design that you don't see every day.
There is also mention of a Smart Flip Cover accessory whose edges will light up depending on some settings. Perhaps something similar to Samsung's "People Edge" on the Galaxy S6 edge and later.
The information doesn't cover any of the tech specs, even the size and quality of the camera sensors. Unlike most smartphones that use either Qualcomm or MediaTek's CPUs, ASUS has flirted with Intel for its flagship smartphones. There were, however, some rumors of some falling out, so it will be interesting to see what ASUS used for the ZenFone 3. The smartphone could have its debut at IFA 2016 in September, or perhaps even earlier at Computex in June.
SOURCE: Red Dot