Red AT&T Samsung Galaxy S III goes on sale July 29th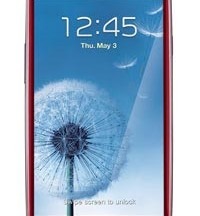 The Samsung Galaxy S III has launched on every major carrier in the United States, with two color options: white or blue. Back when AT&T announced its plan to carry the phone, it revealed that it would also sell a red version of the phone. AT&T has now announced that the red version will be available to pre-order starting from this Sunday, July 15th. It'll cost the same as the regular Galaxy S III, so $199.99 for the 16GB version on a two-year contract.
The red Galaxy S III will be sent out for delivery and be available in stores starting from July 29th. If you're hoping to get the red model on another carrier, you'll have no such luck: it's an exclusive to AT&T. Other than the color, the device will be identical to existing Galaxy S III models, with a 4.8-inch Super AMOLED 720p screen, Qualcomm Snapdragon S4 dual-core 1.5Ghz processor, 2GB of RAM, 16GB of storage, and an eight megapixel camera with 1080p video recording.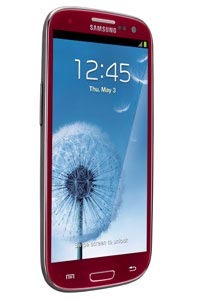 If you're a little bummed about the storage space, fear not: there's also a microSD card slot onboard for cards up to 64GB in size, and USB OTG functionality works out of the box. NFC is also present and accounted for, and the handset can also take advantage of AT&T's LTE network. If red is your color, make sure to pre-order on Sunday.
[via MobileBurn]