Reasons why the Razer Game Store failed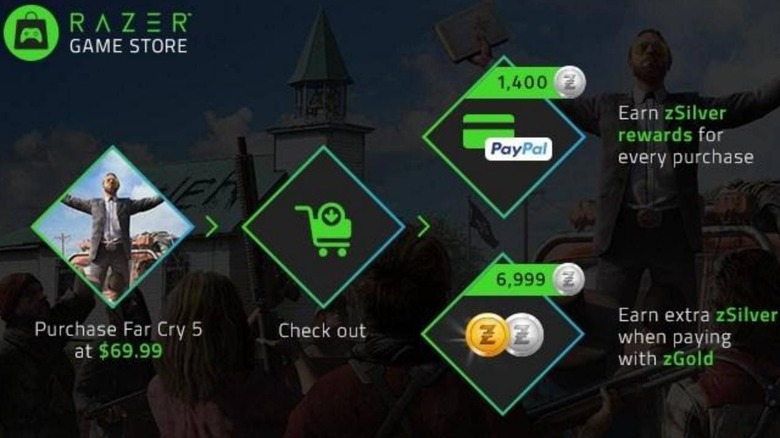 Razer has pulled the plug on the Razer Game Store, just ten months after its launch. The online store offered thousands of digital games in the form of product codes redeemable via Uplay and Steam, with the inclusion of special bundles and discounts. The gaming hardware brand stated it was for "realignment purposes," but it's hard to imagine the Game Store's closure not being a big stab in the back for CEO Min-Liang Tan and company. They may have kept reasons brief, but perhaps Razer's game plan was telling enough of why their stint in the gaming distribution scene were crushed this quickly.
Nothing unique
In a business dominated by reliable brands Steam and Uplay, Razer's concept of a third-party distributor is a hard sell. Razer didn't sell games, but product keys gamers would redeem on Steam and Uplay accounts they already had. It does beg the question: what is the point of all this?
It was redundant. Users would have to add an additional stop between them and their games, when they could just buy them on Steam and Uplay itself.
Razer did promote generous discounts, particularly when they first kicked off the Razer Game Store, but it's hard to see how sustainable such promotions are in the long run. Today, most discounts in the Game Store mirror those available on Steam, providing little incentive for players to stay true to Razer.
Poor incentives
The Game Store did bring a form of online currency in the form of the awkwardly named "zSilver" and "zGold." Buying video games gives you credit, which you can use to pay for other games, or even Razer products.
The problem was it took a long time for users to earn coins. Rewards that came with purchases were incremental, so the next redeemable item would still be many purchases away, disincentivising users from investing in more games.
And with Steam rolling out new price cuts every couple of days, it was easier just to stay with the OGs, leaving Razer with few devoted customers.
Spreading itself thin
Did Razer really think it could just jump in and rub shoulders with the big boys? Game Store looks like another case of Razer over-estimating its brand equity, trying to snatch pieces of pies it had little to do with. Think Razer Pay, the company's bizarre attempt at penetrating the highly saturated e-payment market. Min-Liang Tan even proposed it as the "go-to e-payment" for the whole of Singapore, his home country.
It does seem like the company has as over-inflated perception of its reach and influence. For a brand still mainly known for its mice and noisy mechanical keyboards that "clack" a lot, it's quite a leap for customers to accept it as their everyday games dealer, never mind a national e-payment solution. One step at a time, Razer.
Too small an ecosystem
As much as the company would have you believe, Razer doesn't have much of an "ecosystem" yet. Its diverse range of products and peripherals, from laptops, mice, phones to e-payment systems, are as mix-and-match as they go. Gamers don't really have an incentive to restrict themselves to just Razer products. They are free to jump between brands, free to pair Razer mice with computers and keyboards of any other make.
And just before you think of Apple's own strategy of exclusivity, we're not saying openness is a bad thing. We don't need another tech giant closing their technology off to the rest of the world with an exclusive "ecosystem".
What this means for Razer is a management of expectations. With so many products and ambitions in the mix, it can be confusing trying to understand how the company views itself – a gaming peripherals company, or some all-encompassing tech giant.
It still hasn't shaken off its reputation as a hardware company for serious gamers, and that's where Razer need to build from if they want attention from the rest of the world.
Complaints and bugs
Further complicating matters are frequent bugs and issues users are encountering on the Razer Game Store.
A common problem was waiting time. Despite paying for their games, many customers were still presented with a "the key will be sent soon" screen, unable to access the games they have bought until much later.
Customers have also been turned off by "manual reviews", which while understandable to prevent fraud, disincentives customers from making the jump from the reliable hands of established distributors like Steam and Uplay.
While these problems can exist with any digital distributor, it doesn't help to know the platform you're switching to doesn't spare you any of the trouble.
It was always going to be difficult rubbing shoulders with Steam and co. Razer picked a fight it simply wasn't ready for. Looks like it's back to the drawing board for Razer.