Realme XT to debut with the market's first 64 megapixel phone camera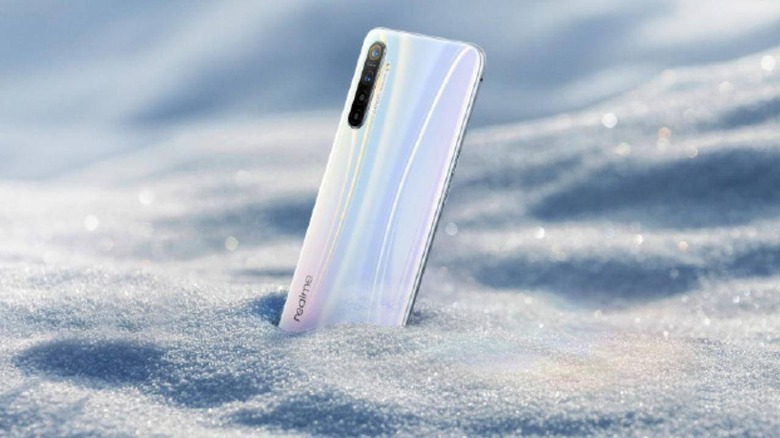 Smartphones have been cannibalizing the lower end of cameras but they are still slightly behind when it comes to professional quality. What they lack in the variety of lenses and equipment, it makes up for megapixel counts. The latest advancements have yielded sensors with 64 megapixels but that sensor hasn't yet landed inside an actual retail phone. That may be changing in a few weeks with Realme's new XT that will be the first phone with such a large sensor.
The 64 megapixel camera sensor actually isn't new. Samsung announced exactly that back in May but it didn't even launch the Galaxy Note 10 with such a sensor. Xiaomi was expected to launch a phone using Samsung's ISOCELL Bright GW1 hardware, namely the Redmi Note 8 Pro, but Realme, the sub-brand that sprung out from OPPO, is beating it to the punch.
The Realme XT seems to be taking its heritage both from the Realme X launched in May and the Realme 5 launched just last week. Like the latter, there is a quadruple camera setup on the back with the 64 megapixel sensor as the star. It might also follow the same specs, given the proximity to the Realme 5 series, but that is yet unknown at the moment.
Realme's teaser naturally tries to put the focus on theone camera among four but megapixel count isn't everything. Actually, despite the 64 megapixels, the phone will most likely default to taking 16 megapixel photos instead, combining four square pixels into one to give images higher quality and brightness even in low light.
Of course, there will always be an advantage to getting PR dibs on being the first. Xiaomi will most likely follow suit and the two will have to dish it out in benchmarks and camera samples.