This year is promised to be a hot one for Star Wars fans, and merchandise of various sorts has been cropping up as the next movie grows closer. Word recently surfaced of remastered original Star Wars graphic novels, for example, and we've seen different Star Wars items for around the home and office before. For those more into the collective side of merchandise, Hot Toys has introduced its new realistic Darth Vader figurine, and though it won't be shipping for several months still, the item is up for pre-order now.
The new collectible figurine is a sixth scale replica of Darth Vader from Star Wars Episode IV: A New Hope. Special attention was given when designing the helmet, armor, and suit, bringing with it a realistic rendition of Vader down to the tiniest details.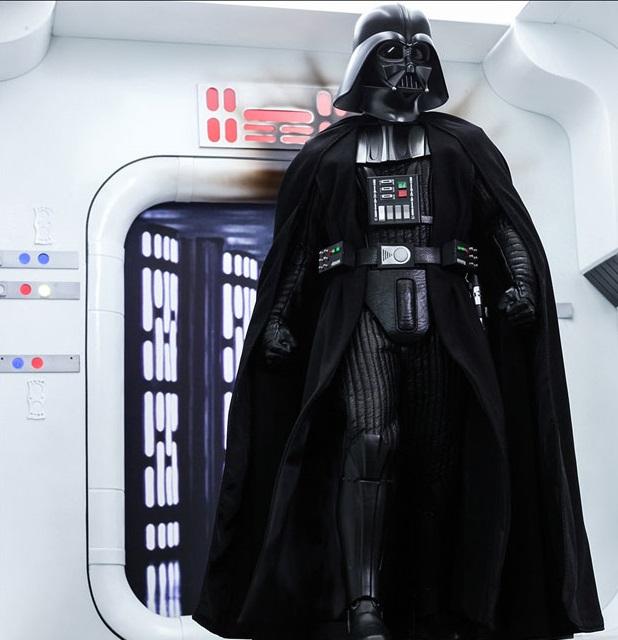 This isn't a static collectible, either, with the figurine including a light-up lightsaber fitted with an LED, as well as breathing sound effects. There's a figure stand included for propping up the collectible, as well as an Interrogator Droid and belt.
Sideshow Collectibles is offering the Darth Vader figurine for pre-order at a penny under $300 USD, also providing a monthly payment plan for those who prefer it. Those who pre-order will have to wait until after summer to get the doll, however, with shipping set to start in September.
SOURCE: Freshness