Real Apple fans have iPhone wedding cakes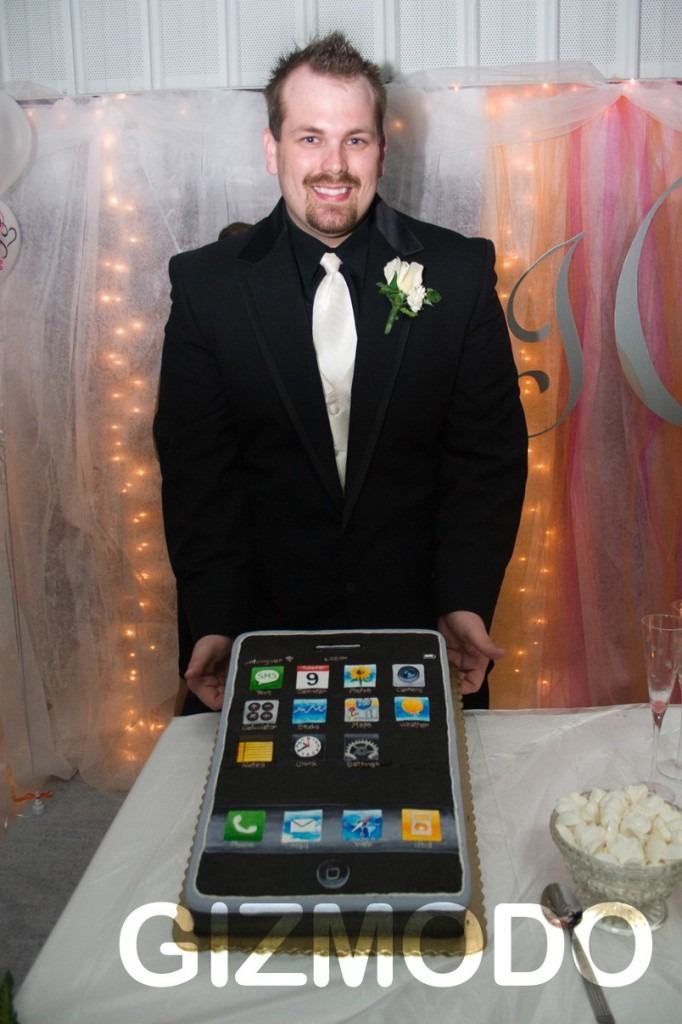 If I told you that we found this picture courtesy of Gizmodo, you'd probably look at it and call me a liar right to my face.  I'm okay with that.  What I'm not okay with, however, is this beautiful iPhone cake and its wasted potential.  Look at those apps – the thing isn't even jailbroken!  I suppose it's fitting though; a locked down phone for a newly-locked-down man.
The cake took 18 hours to make and was a gift to Bobby Casey from his new bride.  Sure, it says Cingular on it, but that doesn't take away from its awesomeness one bit.  It's almost too beautiful to eat, but unfortunately, the cake was eaten.  At least they took pictures.
Bottom line: whoever made this thing has serious talent.  In fact, I wonder if she'd make us a Palm Pre cake for launch...  If you're out there, get in touch!