Rdio free mobile streaming launches in US, Canada and Australia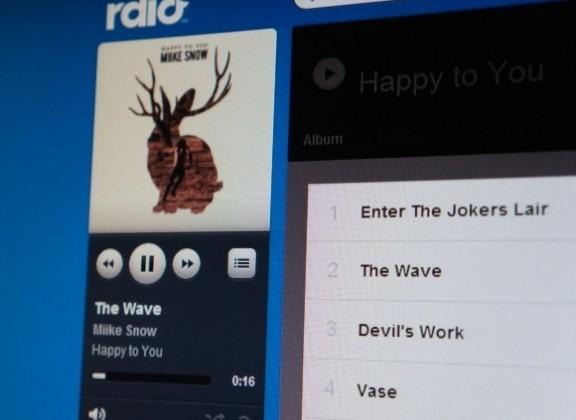 Fans of free streaming audio in the United States who like to listen on the go will be excited to hear that Rdio has announced free listening for mobile users in the region. Free Rdio streaming has been available previously in some parts the world, but this week's announcement brings free streaming to mobile users in the US, Canada, and Australia.
The move to bring free streaming to these new countries is part of the Rdio partnership with radio station owner Cumulus Media. The goal of the tie up between these two companies is to allow them to better compete with rivals such as Pandora and Spotify.
At launch, Rdio will offer an app that works for Apple devices such as the iPhone and iPad as well as Android devices. There will be no ads played between songs with the mobile service. One potential downside to the free streaming application is that the user can't create their own playlists, all songs are randomly picked based on genre, artists, songs, or albums.
Users who want to be able to create their own playlists and pick and choose specific songs to listen to will have to cough up $10 per month for a subscription. Naturally, moving to the subscription service is exactly what Rdio hopes will happen. The free streaming service on the web will play ads between tracks and those spots will be sold by Cumulus Media. Rdio has been adding new features to its service consistently in an attempt to rival Pandora and others.
SOURCE: Yahoo