Razr2 Review: Razr now betr than evr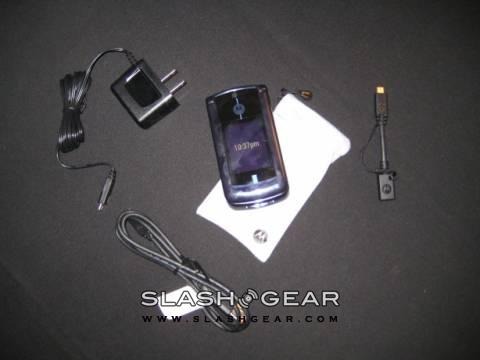 Motorola's Razr2 was released earlier this fall without much of a bang. But it's still one of the slickest flip phones on the market. I'll be taking a look at the T-mobile version of the phone, and touching on its finer points.
Starting off with the body and form. The solid metal body makes the phone nice and heavy. All the external keys are pretty small and it's hard to tell if you're pushing them or not. Motorola solved this by adding Haptic feedback – a small vibration whenever it registers a key indentation. But lack of dedicated camera button, made accessing a bit of a chore.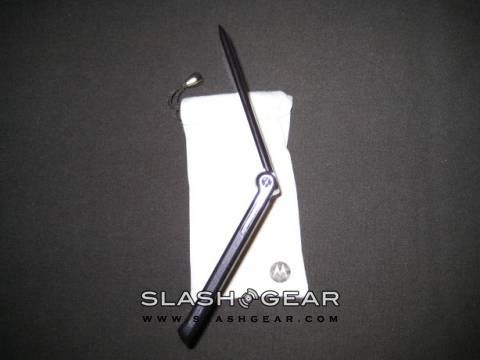 I got a chance to take it out on the town and test the call quality. The Incoming-outgoing voice quality was great in almost all areas, and overall reception was strong.
The audio quality for the MP3 player was a little below par in my opinion, but when the speaker is being used in a call it sounds pretty solid.
I really like the big, bright internal, and external screen. They make navigation a snap and they perform relatively well in direct sunlight. The external screen also has a strip along the bottom edge that is touch sensitive that allows you to control your music playback.
The element that really sets the T-mobile Razr2 apart is its lack of an expandable memory card slot. The phone actually has two gigs of storage built right in for all your storage needs. You may or may not like this, it's pretty easy to fill two gigs these days. But it's nice to be able to load the phone with music without dropping an extra chunk of change on a micro SD card.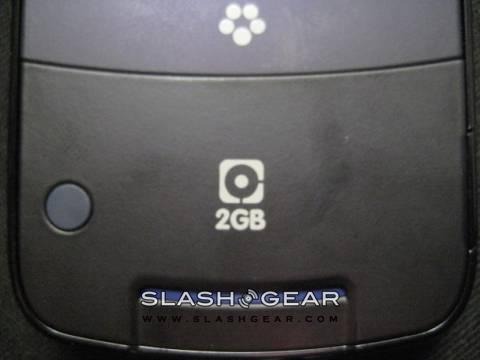 Overall, I was impressed with the speed of the phone. It has the killer aesthetic that everyone loved in the original Razr. If you're in need of a super compact phone, with basic functionality, you might want to pick up a new Motorola Razr2. I give it a 3.5 out of 5.
[rating: 3.5]