Razer unveils new DeathAdder Black Edition gaming mouse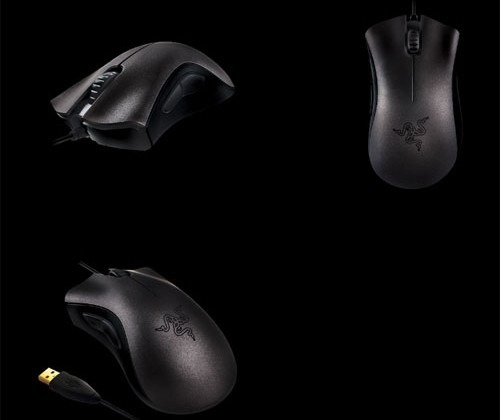 Razer's DeathAdder gaming mouse has been around for a long time now. This mouse is designed for the gamer doesn't like high-sensitivity and laser technology used in most of the gaming mice on the market today. The DeathAdder Black Edition uses a 3.5G infrared sensor and has a maximum sensitivity of 3500dpi.
The sensor promises precision and is perfect for the type of game that likes to make larger hand movements while getting their frag on. The new Black Edition is a limited edition mouse that has all the same features of the original in an AC/DC approved solid black color scheme.
The mouse has a right hand only design and uses 1000Hz ultrapolling to limit lag. The sensitivity can be adjusted on the fly and the mouse can withstand 15g of acceleration and process 60-120 inches per second. The DeathAdder Black Edition will cost you $59.99 and it is shipping right now.