Razer targets streamers with Kiyo camera and Seiren X mic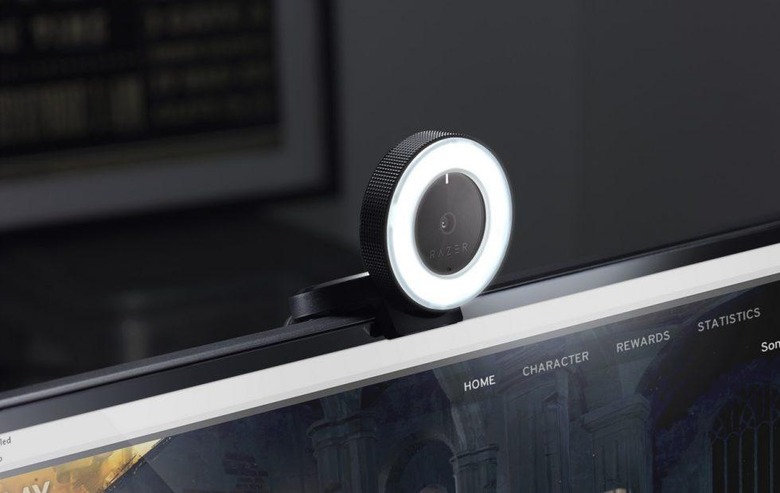 Razer today is announcing two new products aimed directly at gamers who stream on platforms like Twitch and YouTube. The company revealed its new Kiyo webcam and Seiren X standalone microphone today. Both were developed with input from Twitch and YouTube personalities, earning the label of "streamer certified broadcasting hardware" as a result.
The Razer Kiyo is fairly straightforward as far as desktop webcams go, save for one addition: the Kiyo has an adjustable light ring. When you use a facecam on stream, it can be somewhat tough to get the lighting just right, and this light ring is meant to help with that. Razer promises both "high image quality and professional-grade lighting" from the Kiyo, without the need for additional accessories. That light ring offers twelve different levels of brightness, and can output at 720p at 60 frames per second or 1080p at 30 frames per second.
The Kiyo has a built-in omnidirectional microphone of its own, but if you need something a little more serious (as most streamers do), then Razer would love to see you use it alongside the Seiren X. Razer calls this a "professional-grade" USB condenser mic, and in the hopes of making it stand out from the rest, has equipped it with a built-in shock mount.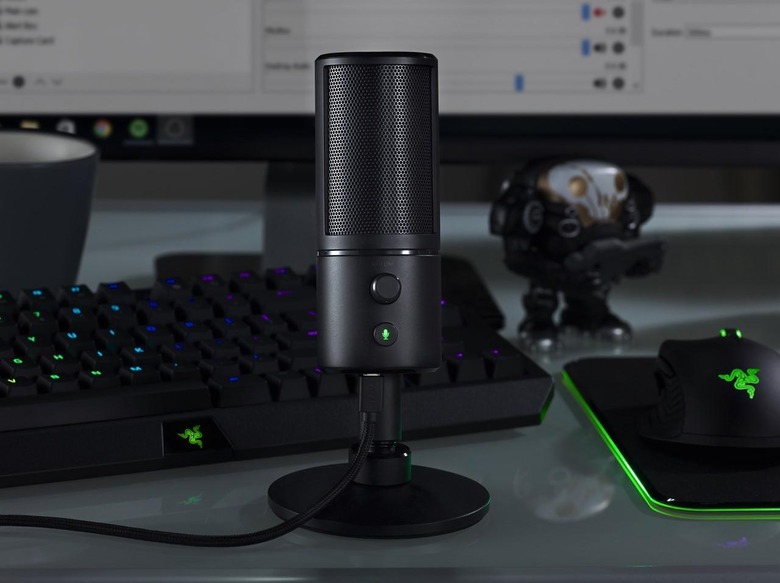 The Seiren X also features a super cardioid pick up pattern, which means that it will record at a tighter angle than most mics. The hope here is that the cardioid pattern can cut back on the amount of background noise picked up by them mic, preferably capturing only the broadcaster and not their mouse clicks or keystrokes.
These new products will cost $99.99 each, and while that may be somewhat expensive compared to other hardware you can pick up (especially for someone who's just getting going on streaming), the included shock mount on the Seiren X and the light ring on the Kiyo should cut down on the extra equipment you need to buy. Both will be available from Razerzone.com starting this month, while the worldwide launch for both is scheduled to go down before the end of the year.