Razer reveals DeathAdder V2 and Basilisk V2 gaming mice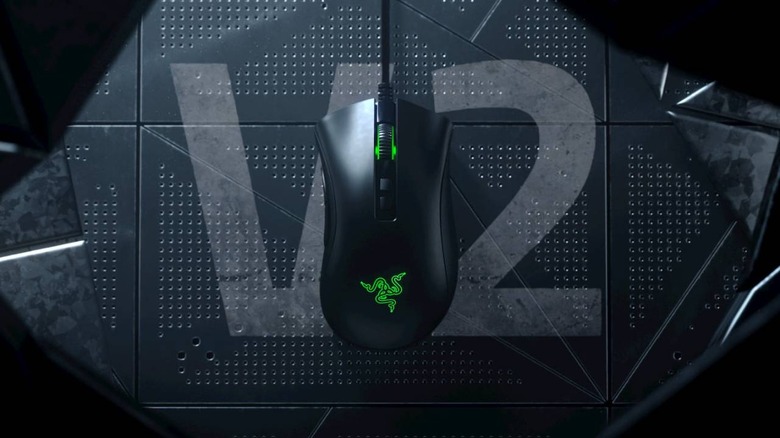 The DeathAdder and Basilisk are two of Razer's more popular gaming mice, and though we've seen plenty of variants throughout the years, today they're both getting upgrades. Razer has announced the DeathAdder V2 and Basilisk V2, and though they both look similar to their predecessors, they've got some upgraded hardware in them that justifies that "V2" branding.
Razer DeathAdder V2
One of the most important upgrades shipping along with the DeathAdder V2 is the Focus+ optical sensor, with Razer saying that it provides "the highest sensor specifications in the market." DPI settings max out at 20,000 with this optical sensor, which works in tandem with smart tracking, asymmetric cut-off, and motion sync capabilities to help make the DeathAdder V2 "an incredibly precise gaming mouse" according to Razer.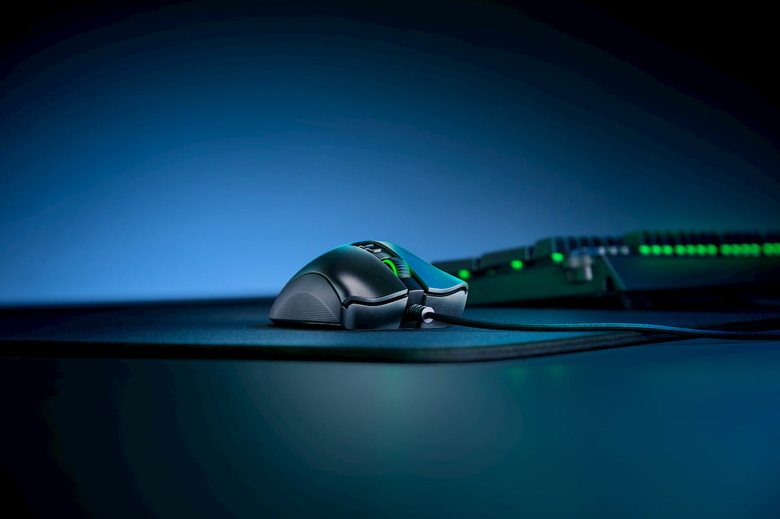 The DeathAdder V2 also uses Razer's optical mouse switches, which rely on infrared light to register clicks. In doing so, the hope is that the mouse combats accidental double clicks and gives each mouse button a faster response time. Each button is rated for 70 million clicks too, but since it would be impossible for users to measure that on their own, we'll just warn that mileage may vary on that front.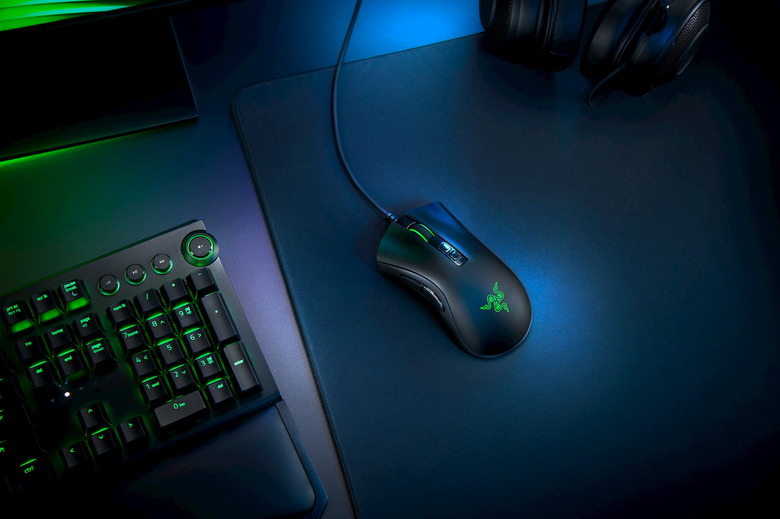 Razer has outfitted the DeathAdder V2 with its Speedflex cable, which aims to prevent pinch points and snagging while you're dragging the mouse. The mouse has eight buttons that are programmable through Razer Synapse, which can be used to set up macros or secondary commands that can be accessed by assigning a "shift" key to change their functionality. As with most high-end Razer accessories, there's also support for Chroma RGB lighting, and enough onboard storage to keep five different profiles. Check out the full bullet list of features and specs for the DeathAdder V2 below.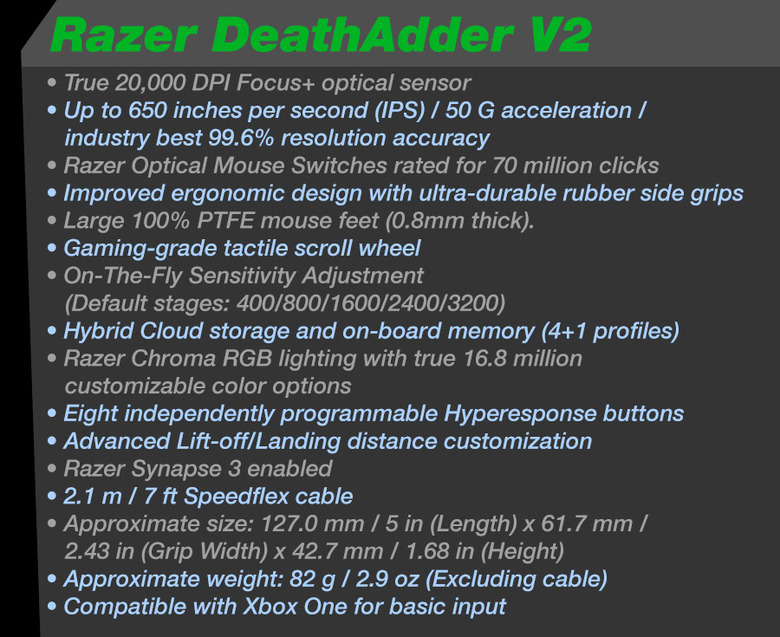 Razer Basilisk V2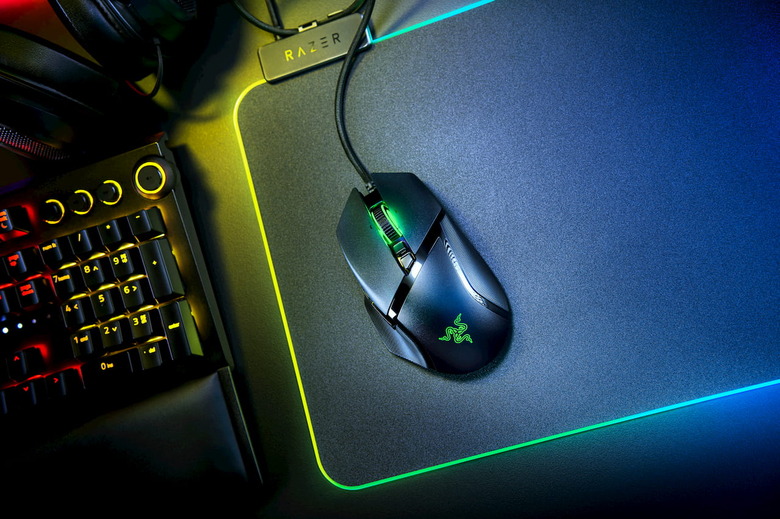 The Basilisk V2 has a lot of the same upgrades as the DeathAdder V2 – the Focus+ optical sensor, optical mouse switches, and Speedflex cable are all here, though it sounds like the Basilisk will offer more customization options thanks to the simple fact that it has more buttons. There are 11 buttons on Basilisk V2, compared to the DeathAdder V2's 8.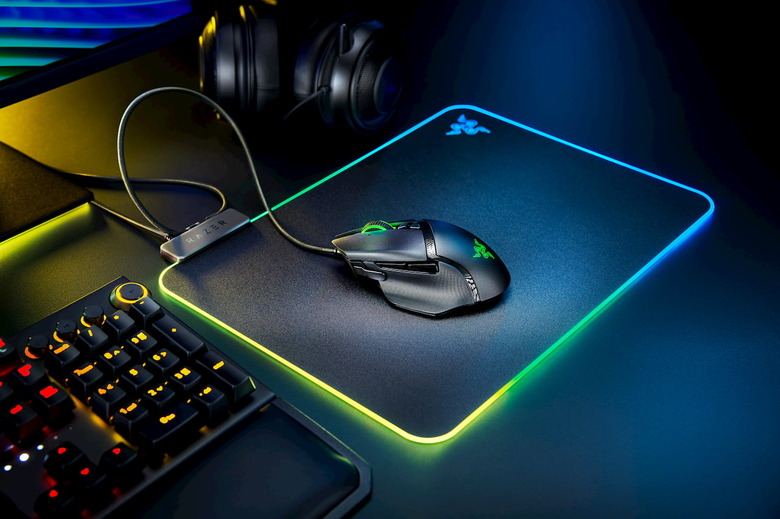 Just like the DeathAdder V2, you can program macros and secondary functions for those buttons using Razer Synapse 3, but the Basilisk V2 takes things one step further by having customizable scroll wheel resistance as well. So, if you're looking for a mouse that's like the DeathAdder V2 but has more customization options, then it sounds like the Basilisk V2 is the one to opt for. Check out the list of stats and specs – which looks awfully similar to what we just saw for the DeathAdder V2 – below.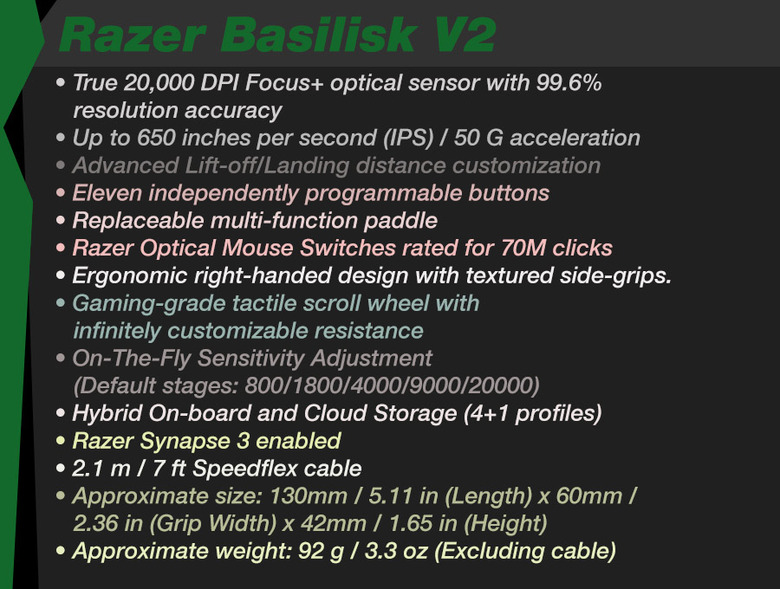 Pricing and availability
Both of these revamped mice are launching today at Razer.com and authorized retailers. The DeathAdder V2 will run $69.99 USD/€79.99, while the Basilisk V2 will cost a little more money with a price tag of $79.99 USD/€89.99.