Razer Phone 2 on AnTuTu upgrades everything but the screen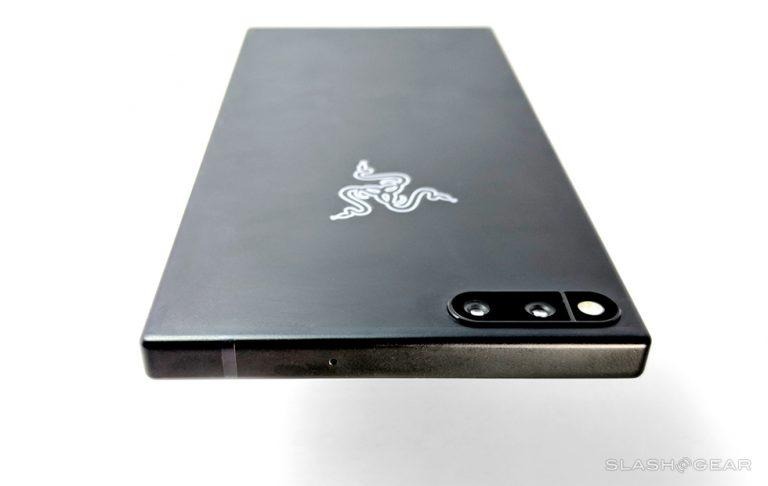 Gaming phones made headlines but haven't exactly taken the market by storm. Razer, however, reports that its Razer Phone has been quite the commercial hit. So much so that it's following it up with a new model this year. While we haven't seen any leak regarding the Razer Phone 2's design, which might actually be speaking lots, we are now being treated to some of the sequel's basic specs, courtesy of AnTuTu. Benchmarks might have again become questionable, but at least they're providing us with some early treats.
That said, there's nothing actually surprising here. To be a credible gaming smartphone, the Razer Phone 2 has to have the latest specs after all. That means the latest Qualcomm Snapdragon 845 with 8 GB of RAM. The biggest upgrade, however, is the storage. 512 GB in total. Now gamers won't have to worry about running out of space for "triple-A" mobile games (some reach more than 2 GB in size).
One thing that hasn't changed, however, is the screen resolution of 2560x1440. That's a conventional 16:9 QHD screen, which we presume retains the Razer Phone's famed 120 Hz refresh rate. That does seem to imply that Razer still isn't jumping on the notch bandwagon. Either that or it will adopt the new "waterdrop" notch trend.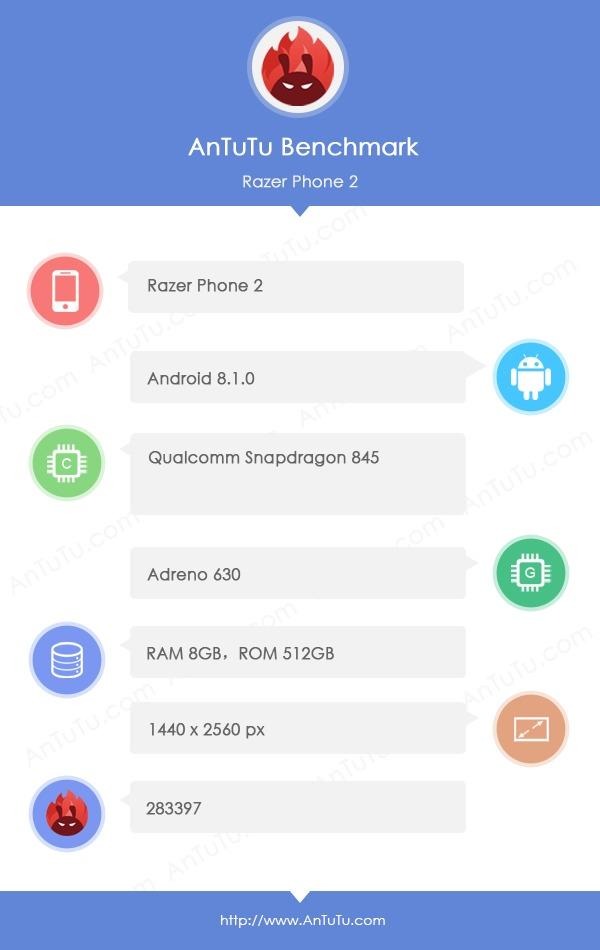 The Razer Phone 2 is slated to launch later this year and, so far, there hasn't been any leak about major redesigns (aside from lighting). That could imply that Razer will be sticking to its guns as far as design goes, which means a blocky and straight slab with plenty of bezels top and bottom.