Razer Phone 2 In Satin Black Available As An Online Store Exclusive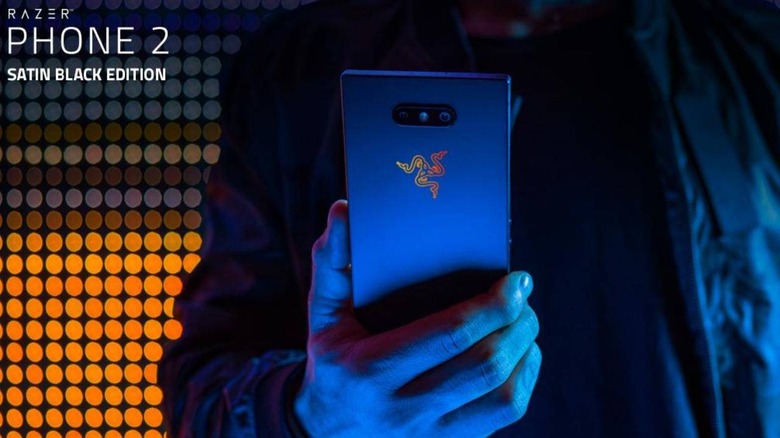 The future of the Razer Phone 3 may be in question but the future of the Razer Phone 2 still seems to be strong. In fact, Razer has just put out a new edition of the current gen phone. Don't worry if you already have a Razer Phone 2 because not much has changed. All you'll be missing out from this online exclusive Satin Black is the reduced risk of sliding off surfaces and reduced fingerprint smudges.
The Razer Phone 2 Satin Black doesn't actually ditch the glass. It's still there but now with a matte finish rather than the extremely glossy surface of the regular Mirror Black. It's not going to be the same an actual matte non-glass material but every little help counts when it comes to making the phone less slippery.
In all other aspects, it's pretty much the same Razer Phone 2 that you may have grown to love last year. Except, it does have last year's specs. That means you'll be handling a phone with a Qualcomm Snapdragon 845 rather than the latest Snapdragon 855. There's 8 GB of RAM and 64 GB of storage inside as well.
Of course, it's selling feature is its 120 Hz 5.7-inch 2560x1440 IGZO LCD screen, along with the LED Razer logo on its back. Razer has been touting the phone's performance over the fancy gimmicks of its rivals, though it does seem to have an eye on expanding the mobile gaming market through accessories rather than new phones.
If you're in the US or Canada, then you're in luck because those are the only places where the Satin Black Razer Phone 2 will be officially available. And you can't get it from just any store as you will have to order it from Razer's online shop. Fortunately, it doesn't cost more than the regular $499 Mirror Black Razer Phone 2.