Razer Nabu Smartband ships December 2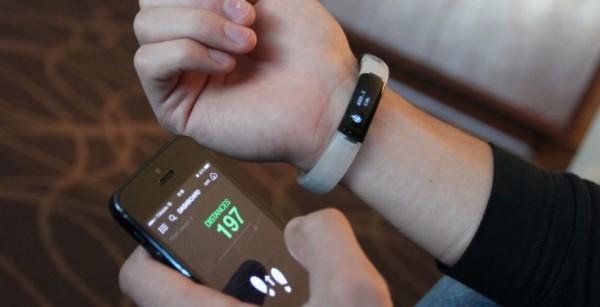 The Razer Nabu isn't exactly a new product, we went hands on with the device back in January at CES 2014. People interested in the device have been waiting all year for availability so they could get one for their own. Razer has now announced that it will begin shipping the Nabu in time for Christmas. The Nabu Smartband will be available on December 2.
On that date, the Nabu Smartband will be available on the RazerStore online and later at retailers. Since the debut of the Nabu Smartband in January, Razer has been working on a beta program for users and a Developer program to get devs going making apps to work with the Nabu.
Nabu will work with the iOS Heath App right out of the box. An early batch of 5000 units will be available for pre-order via the Insider community platform that launched recently. Razer offers the Nabu in small-medium and medium-large sizes in four colors. Available colors include green, white, orange, and black.
Nabu is compatible with iPhone 5 and higher as well as Android 4.3 and higher devices. It pairs to smartphones using Bluetooth LE. If you have missed the coverage of the Nabu Smartband during the year, check out our hands-on video of the device from CES 2014.
SOURCE: RazerZone