Razer Moray+ noise isolating headset introduced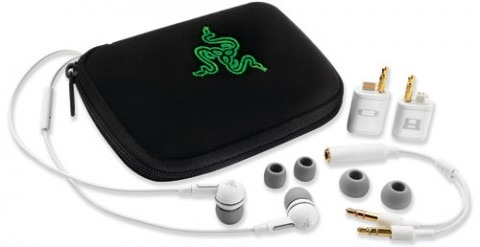 Razer revealed a brand new headset yesterday called the Moray+. This headset is an in-ear model with noise isolating and canceling capabilities. It also features an inline microphone for added functionality.
This device is intended to be the replacement for the Moray, which was designed to be used with a multitude of portable devices for gaming in particular. This gadget featres a 3.5mm audio jack and three adapters that allow you to use the mic with the Nintendo DS Lite, DSi and the Sony PSP 2000 and 3000.
Netbooks and notebooks can also be used with this device. The speakers themselves feature a 20Hz to 11kHz frequency response, 110dB sound pressure and uses only 1mW power. The microphone has a 300Hz to 3kHz frequency response. You can get the Razer Moray+ now for $59.99.