Razer Mechanical Switch: a first for gamers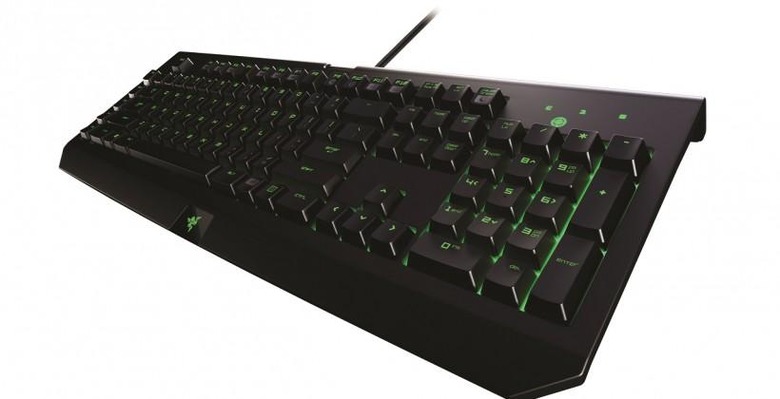 Today Razer has announced its latest device for gamers, the Razer Mechanical Switch, which is the company's first mechanical switch keyboard designed for game play. The company says it has engineered the keyboard from the ground up, doing so with a focus on its gaming customers, rather than the typists such devices are often aimed at.
Razer says its engineers determined the distance for gaming switches down to a "fraction of a millimeter", calling it the optimal actuation distance for gamers while ensuring the distance between actuation and reset is also optimized (in this case, reduced over what is commonly found in mechanical switch keyboards for typists).
The company states it took extra efforts to make sure the switches meet the precise specifications by monitoring the manufacturing process. Following it all was testing by so-called eSports athletes to see how the keyboard holds up under the demand of gaming professionals. The keyboard technology is available now on the company's BlackWindow product lineup.
Said Razer's CEO Min-Liang Tan: "Instead of focusing solely on typing comfort, as traditional mechanical switches have done, we had to completely rethink the conventional approach behind the actuation and reset points of mechanical switches in order to fine-tune them for gaming. Our engineers' focus for the specification was on speed, accuracy and durability to bring the unfair advantage to gamers worldwide. The new switch makes the most popular gaming keyboard in the world even better."
SOURCE: Razer