Razer Forge TV brings Android gaming to your living room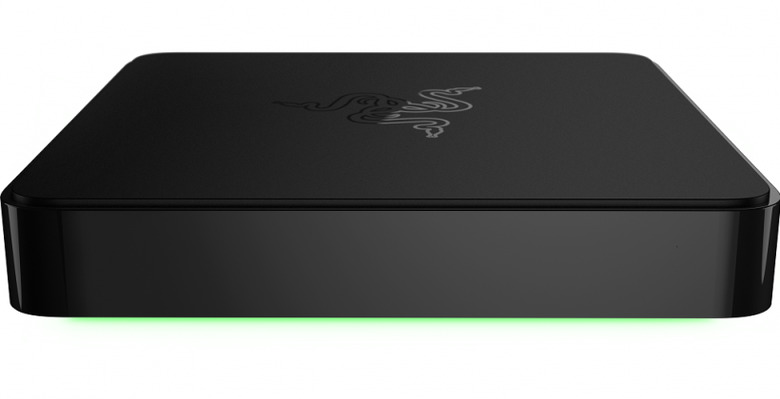 Razer wants your entertainment center to have an Android element, and to make sure that happens it has announced its new Razer Forge TV and some accessories to go along with it. There is the console itself — a small black box with a quad-core processor and Android installed — as well as a couple of Bluetooth peripherals, the Razer Turret and Serval, access to Steam, and more. Once setup, Razer says the system provides users with a "hardcore Android gaming experience".
The Razer Forge TV features 16GB of internal storage, unspecified "gaming-grade" graphics, wireless networking, and the promise of silent performance when in use. Up to four people can use the console to pay Android games available through the Play Store.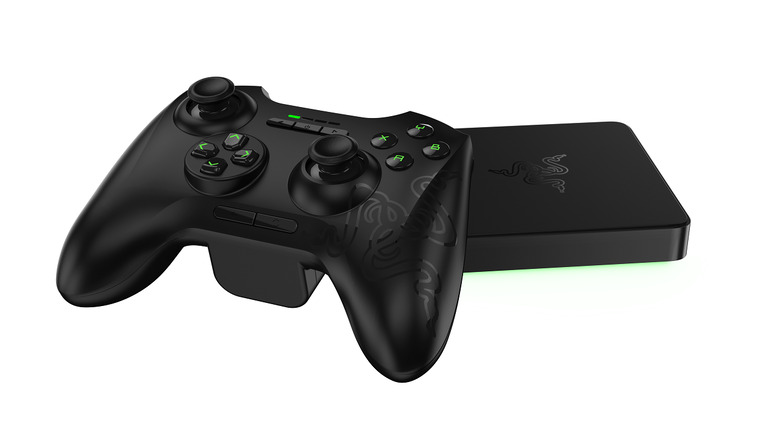 Joining the console is the gaming controller you see above, the Razer Serval, which connects over Bluetooth and offers two thumb sticks, four action buttons, bumper buttons, and a trigger. In addition to the Forge console, the controller can also be used with other Bluetooth gaming devices.
The Razer Turret, meanwhile, is a wireless mouse and lapboard for a more PC-like experience for those who prefer it over a game controller. The device can connected over WiFi or through Bluetooth, whichever is preferred.
The Forge will be priced at $99.99, while getting it with a Serval Controller Bundle will bump the price to $149.99 USD. Release date is set for the first quarter of 2015.
SOURCE: Razer