Raspberry Pi pre-orders reach 350,000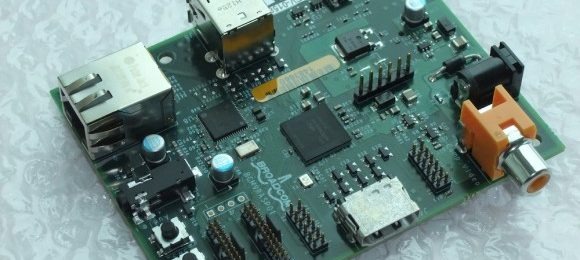 Delivery on the first major batch of Raspberry Pi computers recently began and pre-orders have already reached 350,000 units. The $35 bite-sized computer is designed for educational institutions and hobbyists, and has generated a lot of interest since its initial 10,000 unit debut back in February, which sold out within minutes.
Raspberry Pi distributor RS Components revealed that it has already received 250,000 pre-orders, up from the 220,000 it reported last week, while another distributor, Element14, says that it has surpassed 100,000 pre-orders. Altogether, at least 350,000 pre-orders have been confirmed.
Element14 notes that those customers who placed their pre-orders before April 18, will receive their shipment before the end of June even if they received a note that shipments might be delayed until August.
Some Raspberry Pi computers began shipping to customers last weekend and received generally positive reviews. Although it's a bit sluggish for a PC and lacks optimized software, it is after all only $35 and the size of credit card. It's a tiny, low-powered, and incredibly cheap ARM-based Linux system that can connect to a TV or keyboard for word processing, gaming, and playing HD video.
[via Inquirer]