Raspberry Pi gets two new 8MP cameras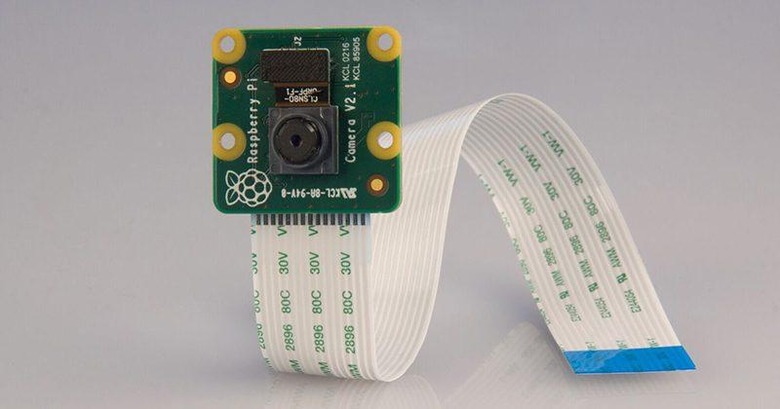 If you're an enthusiast that loves building new gadgets using the Raspberry Pi, then you've no doubt know about the existence of their 5MP camera board, which has been around since 2013. What you might not know is that the sensor used hasn't been produced since late 2014. And very soon, you won't be able to find it anymore. But not all hope is lost.
The guys over at Raspberry Pi have been aware of the situation for a while, and they've been in talks with Sony to make sure that fans of their boards still have options. Today, they announced that they've partnered with Sony to release two new cameras, based on the Sony IMX219 8MP sensor. Just like with the old sensor, there will be both a visible-light and infrared camera available.
In their announcement, the company said that the new cameras are huge improvements over the previous model. "This is more than just a resolution upgrade: it's a leap forward in image quality, colour fidelity and low-light performance.
If you head over to the Raspberry Pi page, you can find the nitty gritty details about the sensor, and see a few shots where they've tested out their new auto white balance feature. The best part of this announcement is the price of the new cameras. Both will be offered at the exact same price as the previous cameras, which is $25. They are available starting today from both RS Components and element 14.
Source: Raspberry Pi