One of three Aston Martin "Sotheby Special" cars was found in storage after about 40 years, and despite its diamond in the rough appearance, the car is attractive and anyone can see the potential in it — though, of course, it is going to take some elbow grease to get it back up to standard. The car will be heading to auction later on in 2015 via H and H Classic Auctions.
This Aston Martin has a unique look, not the least of which being due to its limited nature. It also includes some interesting design elements, including 22 tail lamps that light up progressively based on the amount of force applied to the brake pedal — a clever way to alert other drivers about whether you're tapping or slamming the brakes.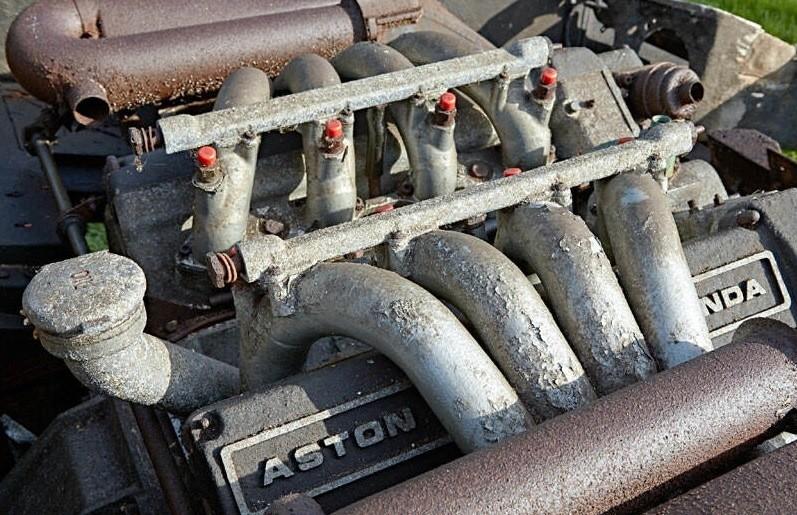 This particular car features a fiberglass body and a DBS V8 classic, astroturf-green upholstery, a unique striped glasshouse roof, and the original — and quite rusty — engine. According to H&H, the car is the first of the three, making it the original Sotheby Special, and thus was a non-registered display model.
Can't resist the lure? You can try your hand at getting the car on October 14, at which point it will be going up for auction at the Imperial War Museum in England. The auction house guesstimates the car will go for between $155,000 to $185,000 USD.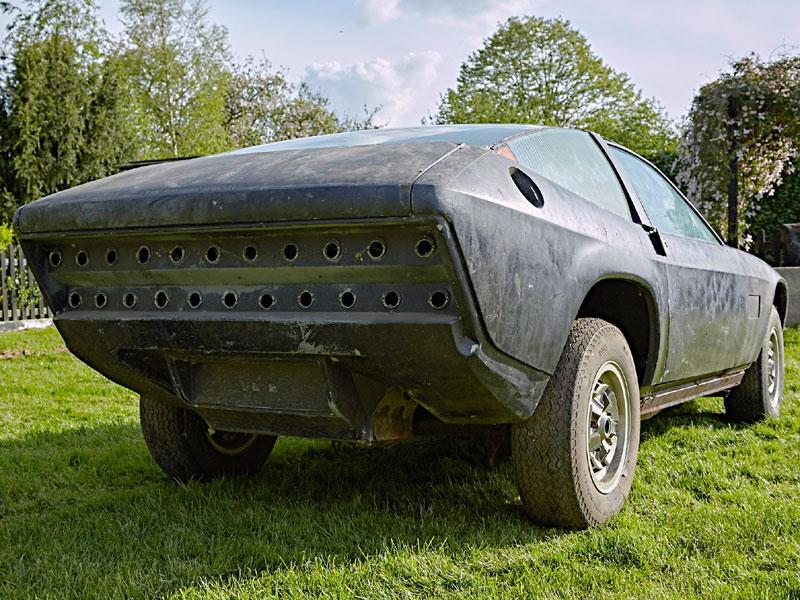 SOURCE: Gizmag