RAOUL limited Edition Nokia N97 available for pre-order in Asia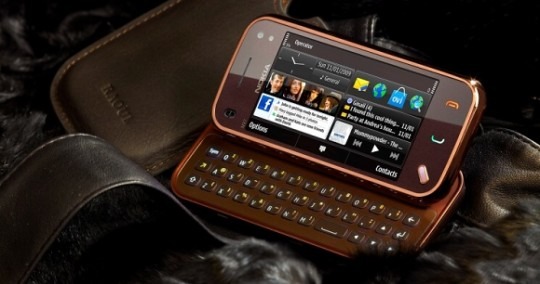 We have seen and talked about the Nokia N97 mini and know all the required details and such to determine if we want the device or not. Now that the handset is shipping it's time for new limited edition versions to tip up and woo those undecided shoppers into buying. Today we spied the Nokia N97 mini RAOUL limited edition handset, and the thing actually looks pretty good.
It seems RAOUL is some sort of high-end clothing boutique and the co-branded handset sports the high-end colors and accessories that make fashionistas all excited. The device is brown and will have a RAOUL logo on the rear with RAOUL stripes (whatever those are).
It will also ship with a branded leather case and a leather dangler (I'm not at all sure what a dangler is either). The phone will ship in a leather wrapped box. The handset will also include a special Asia Fashion widget. The device is only going to be offered in Asia and it will include a 25 euro credit towards a purchase in the RAOUL boutique. The handset will sell for 550 Euro and is available for pre-order now.