Range Rover Sport is the first vehicle to climb Heaven's Gate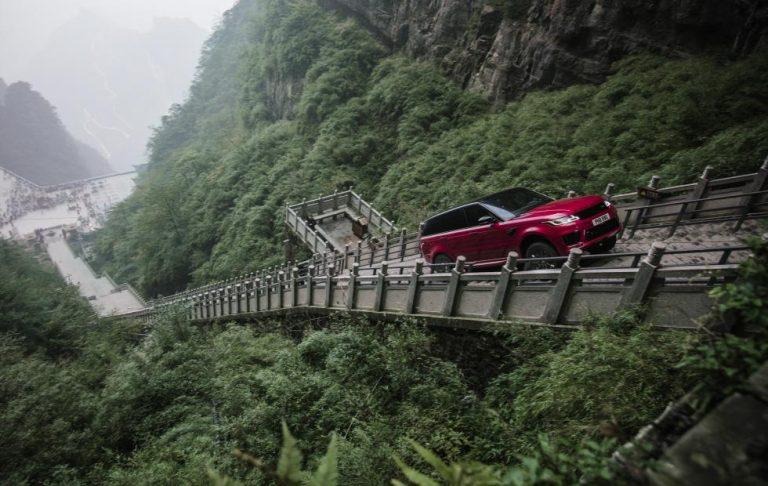 Cars are meant to drive on roads. Some are built to drive on treacherous ones. None, however, are meant to climb, yes climb, stairs, especially deadly steep stairs. Land Rover, however, just proved to the world that it has a car that can do both. The Range Rover Sport PHEV has just made a world record by not only driving through a dizzying 99 turns but also climbing the 45-degree 999 steps up the natural rock arch that is known as Heaven's Gate.
They say that getting to heaven is a lot of hard work. While not exactly the literal heaven, the hard work that went through this Dragon Challenge stunt is no metaphor. Heaven's Gate is a natural rock arch that sits atop China's Tianmen Mountain, and getting there runs the risk of dying along the way. Not just because of the extreme difficulty of climbing up 999 steps, but also of the dangers on the road leading to those steps.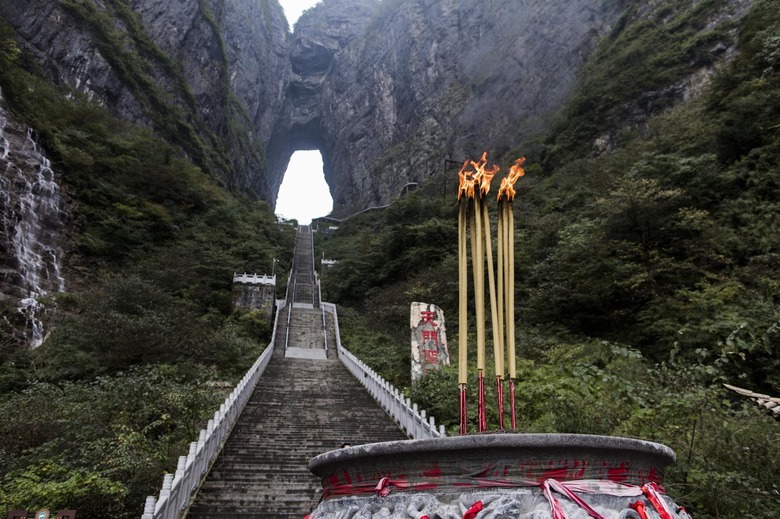 That road curves and turns along the mountain edges like a white dragon wrapping itself around the mountain range. The turns are sharp and sit atop vertical walls. One wrong turn could lead to a disaster. Buses carrying tourists only turn those corners under 40 kph for that reason. And they definitely don't drive like a race car.
And then there are the 999 steps. Short steps are fine for an SUV. But 999 steps on stairs inclined at a 45-degree angle? Panasonic Jaguar Ho-Pin Tung, who made this historic drive, says his Formula E and Formula 1 experiences, or even his 24 Hours of Le Mans victory, had nothing on this.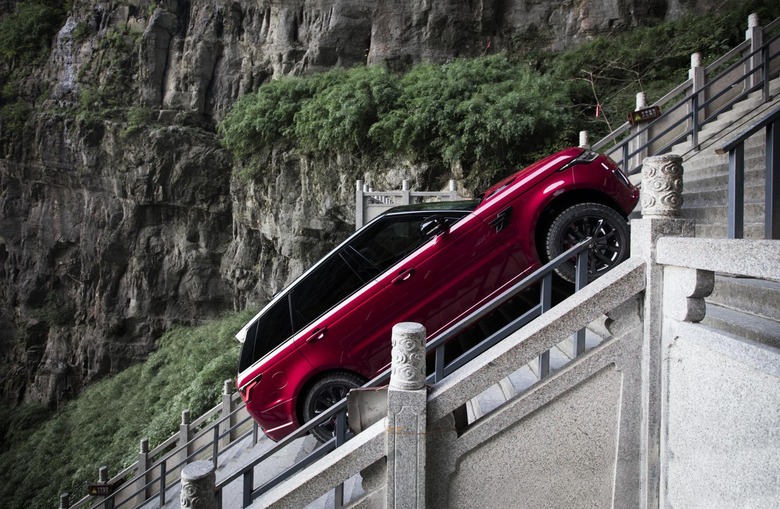 Of course, the story has a happy ending and a shaking but euphoric Tung hopes off the Range Rover Sport, victorious and, at the same time, incredulous. The odds were stacked against them but he and the Range Rover Sport not only made it in one piece but also made history. And you can bet that this won't be Land Rover's last breath-taking Dragon Challenge either.