RadPad lets you pay, split rent using Apple Pay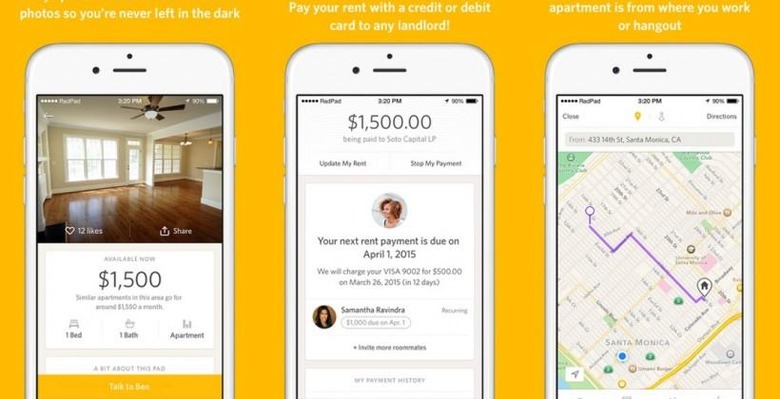 Paying for rent is never fun, and in 2015, shouldn't be so dated. Writing checks seems so wrong with all the digital payment processors flying around. RadPad is a unique app in that it lets you find an apartment for rent and pay your rent, all without ever opening your checkbook. In an update, RadPad is about to get — well, radder. Though you could already pay your rent using Apple Pay (which is awesome), RadPad will now let you split your rent with roommates, and everyone can pay with Apple Pay!
Not only will everyone be able to transfer money quick;y and easily, but RadPad will let you know via status updates when people haven't ponied up their share. You can split the rent up to four ways with RadPad, too.
One person will technically be in charge of the group, as they'll have to initiate the rent sharing and invite others. Renters can get info via text or email. Once a group is joined, all you have to do is enter a credit card number or opt to use Apple Pay if you're not comfortable having your payment info held on RadPad's servers.
If you didn't go through RadPad for your apartment or house, you can still use it. RadPad can send a check to your landlord on your behalf (or on behalf of the group). So long as everyone pays their portion of the rent on time, your check will arrive in time to avoid late fees or other charges.
Source: RadPad
Via: 9to5Mac