RadioShack begins new iPad in-store pre-orders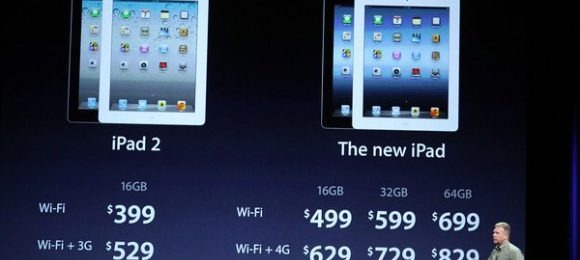 RadioShack has begun accepting pre-orders for the new iPad, making it the first company other than Apple to start selling the third-generation tablet, previously referred to as the iPad 3 or iPad HD. The device was unveiled yesterday and is set to launch on March 16 with optional 4G LTE connectivity through Verizon and AT&T.
The pre-order process through RadioShack, however, is bit a more complicated. The retailer requires shoppers to first purchase a $50 gift card that can be used towards picking up the new iPad or any other products in the store. If you simply show up to queue on March 16, you will not need to purchase the gift card. Pre-orders are not accepted online and must be made in-store.
Additionally, RadioShack is offering a Trade & Save program that lets shoppers get up to $350 for a used iPad 2 or $175 for the first generation iPad. Shoppers that purchase a new iPad or iPad 2 using a Shack Card also qualify for a $50 mail-in rebate, but that offer ends on March 31.
[via AppleInsider]