Radical Heights is now live to challenge Fortnite and PUBG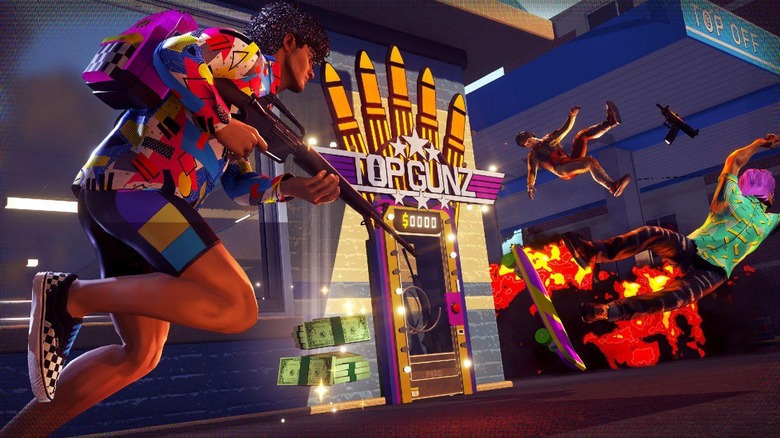 Today, a new challenger enters the battle royale arena. After LawBreakers failed to find a significant audience, Cliff Bleszinski's Boss Key Productions is turning to the increasingly popular battle royale genre, hoping for a reversal of its fortunes. Radical Heights is the name of the game, and though it seems to share many similarities with the likes of PUBG and Fortnite, it's looking to mix up the formula with some quirks of its own.
While many battle royale adherents have likely already chosen PUBG or Fortnite as their main game, today's launch of Radical Heights might be worth checking out for at least some of them. Radical Heights is now live on Steam, launching first into early access while Boss Key works to refine the game based on user feedback.
This is the same approach the PUBG Corporation took with the launch of PlayerUnknown's Battlegrounds. PUBG launched in early access back in March 2017, remaining there until December, when it had its official release on PC. It's a strategy that worked out well for PUBG, so can Boss Key find similar success by following suit?
Obviously, whether or not Radical Heights finds success where LawBreakers may have failed depends on a lot of things, and it's always tough going up against established giants in whatever space you may be targeting. PUBG and Fortnite are two of the most popular games in recent memory, so Boss Key will definitely have its work cut out for it if it wants to pull a significant number of people in.
Boss Key is hoping that Radical Heights' quirks will do just that. Billed as an over-the-top battle royale game, Radical Heights tries to offer something fresh by incorporating game show elements and a money-earning mechanic that persists across matches. It certainly sounds interesting, but whether or not these are ideas that have legs remains to be seen. If you want to check it out for yourself, Radical Heights is now available on Steam as a free-to-play title.