R2-D2 lawn ornament is a droid for your flower bed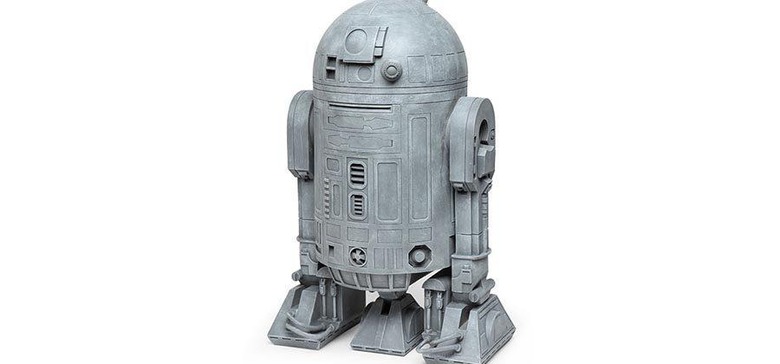 The snow is gone, the flowers have bloomed, and your lawn is probably looking pretty open and bare right about now. What better way to fill the void than with a tasteful monochromatic R2-D2 lawn ornament? ThinkGeek has a new one in its catalog, joining the seemingly endless array of other R2-D2 and Star Wars products. Though it is made of resin, the lawn ornament appears to be crafted from concrete.
The lawn ornament measures at a pretty decent 17.5-inches tall, 11-inch wide, and 7-inches deep. It is made of resin painted to look like stone; there's nothing to anchor it down, Thinkgeek warns, so be mindful where you place it. As with other products, the ornament is officially licensed.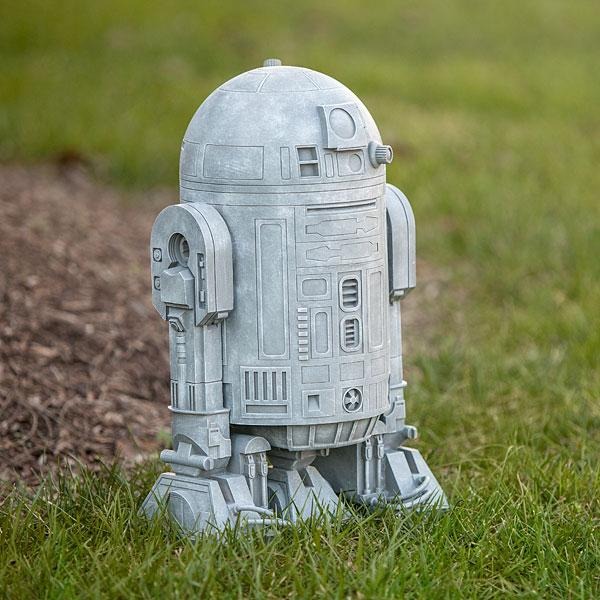 Of course, you could place it inside if you wanted — despite how it looks, the lawn ornament only weighs 6.5lbs. The item is available now through ThinkGeek for $69.99 USD. This is one of a few Star Wars products the company has introduced recently — there's a new BB-8 blueprint scarf, for example, and a Stormtrooper Infinity scarf.
Also new are a pair of black ceramic travel mugs with the Star Wars logo on one side and the Galactic Empire logo on the other side. This is only a small sample of the Star Wars gear we've seen over the past year or so. Check out the timeline below for more!
SOURCE: Thinkgeek