R2-D2 Architectural Desk Lamp is a droid for your studies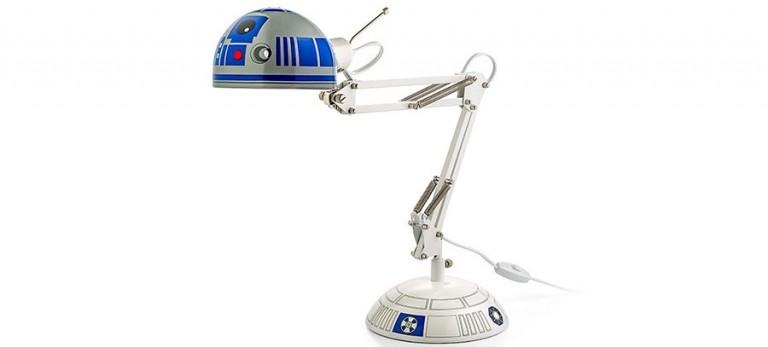 When the time rolls around to finish up some work or hit the books, you head to your desk, only something feels off. Your desk seems a bit too generic, a little too all-business-and-no-play. It's functional, yes, but sometimes you need something a more, just a touch of personality to carry you through those long evenings. What's better than an astromech droid illuminating your books?
ThinkGeek has a new lamp dubbed the R2-D2 Architectural Desk Lamp, and it's the perfect combination of form and function. The lamp is long and angular, designed like something you may see sitting on a drafting table. The bulb shade is rounded and painted as a replica of R2's head.
The body is represented in some designs on the lamp's base, while the rest of the structure is plain white. The lamp can run a 13 watt compact fluorescent (CF) bulb or a 40 watt incandescent type A bulb, and features a 60-inch long cord with an inline light control switch.
As with ThinkGeek's other Star Wars devices, the R2-D2 Architectural Desk Lamp is officially licensed. Overall, the unit measures in at 25.5-inches in height and 7.8-inches across its base; the weight is a decent 5.4lbs. Price sits at $59.99 USD on ThinkGeek. Can't get enough R2-D2 in your life? Check out the timeline below for similar accessories!