Qualisys And HolodeckVR Team Up For World's First VR Bump Cars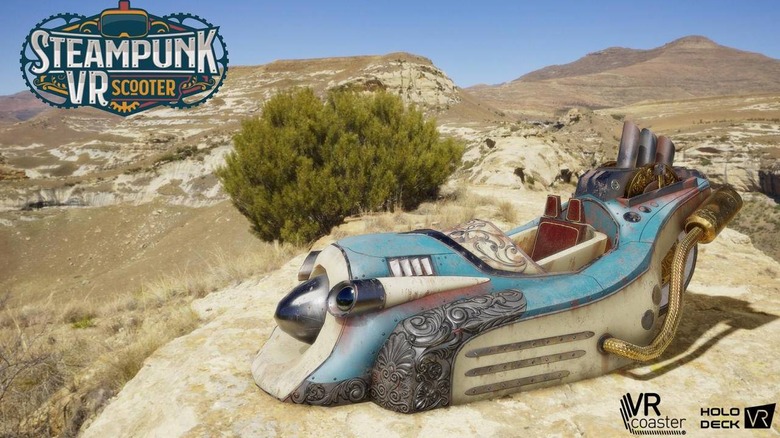 Drivers are often told not to look at screens and keep their eyes on the road while driving. That, however, probably didn't take into account when the screen is the road and is on your face anyway. Although you probably will never drive a real car on a real road wearing a VR headset, there will be "safe" places soon where you can. But why bother driving down boarding highways when you can bump into each other while trying to avoid menacing giant steampunk robot as well.
Let that idea sink in for a moment. You ride on what looks like regular bumper cars and strap on VR headsets. You are then teleported into a steampunk world where the "map" is much larger than the real bumper car arena. What could possibly go wrong?
Fortunately, Qualisys and HolodeckVR are experts in their fields, though, admittedly, this particular application has probably never been done before. HolodeckVR is known for creating VR experiences and has partnered VR ride experts VR Coaster to craft the literally larger than life game.
Qualisys, on the other hand, brings something to the table that most VR rides don't have: precision motion capture technology or mocap. While consumer VR systems make do with sensor towers and cameras but those mostly work for positioning a single player in the VR world. Qualisys' "daisy-chain" camera setup allows several cameras to be connected easily and communicate with each other to accommodate multiple players and objects in a large-scale VR environment.
This "Steampunk VR Scooter" isn't just a pipe dream but a real amusement park ride. Unveiled last April 13, park goers at Erlebnispark Schloss Thurn in Germany will be the first to experience first hand what some VR magic could bring to virtually expand their world. Hopefully, without incident too.