Qualcomm To Refund BlackBerry $815 Million In Patent Royalties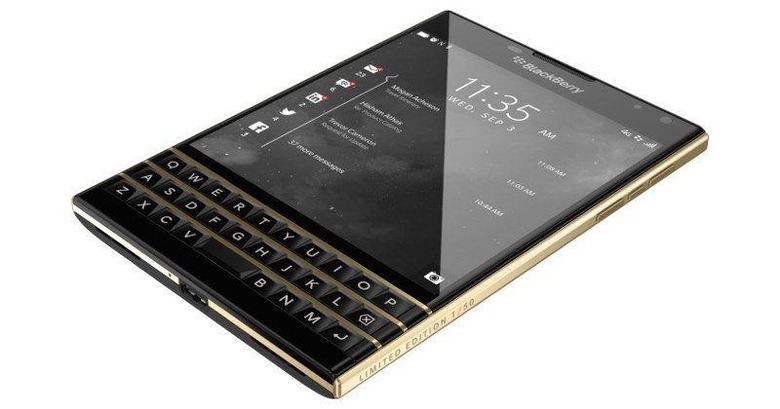 Qualcomm just can't seem to catch a break. Which is probably the price to pay for being such a successful and high-profile company. While it is still in a tug of war with Apple, it has just announced its loss to BlackBerry in a different but eerily similar case. The two companies have announced that an arbitration panel is requiring Qualcomm to pay BlackBerry $814.9 million. All because BlackBerry says it has actually overpaid Qualcomm some patent royalties.
Unlike in the Apple case, details of this Qualcomm vs. BlackBerry dispute are less known. Apparently, Qualcomm "voluntarily" put a per unit royalty cap and BlackBerry claims that this means that Qualcomm has to refund it some amount. Qualcomm argues that it should have fallen under BlackBerry's non-refundable payment of royalties for smartphones sold between 2010 and 2015.
Instead of going to court, the two agreed on an arbitration. Unfortunately for Qualcomm, the panel sided with BlackBerry. The hearing actually ended last March 3 but was only made public now. Qualcomm points out that it has no choice but to comply, as the decision, which it doesn't agree with, is binding and unappealable. The $814.9 million sum doesn't yet include interest and loyalty fees.
This is the first time we've heard of Qualcomm owing one of its licensees some refund or rebate. In fact, that is exactly one of Apple's points in its lawsuit against Qualcomm. According to the iPhone maker, Qualcomm owes it nearly $1 billion in rebates but has withheld paying that because Apple testified against it in a Korean case. Qualcomm just recently filed a counterclaim against Apple, taking the case to the next stage.
Analysts say that Qualcomm makes as much, maybe even more, from licenses at patent royalties than it does from actual sales of its chips. It holds several patents, including "standards-essential" ones need to implement certain radio technologies. That also explains why it's being targeted by anything from regulatory agencies, rivals, and even its own licensees.