Qualcomm Snapdragon 820 to have built-in anti-malware feature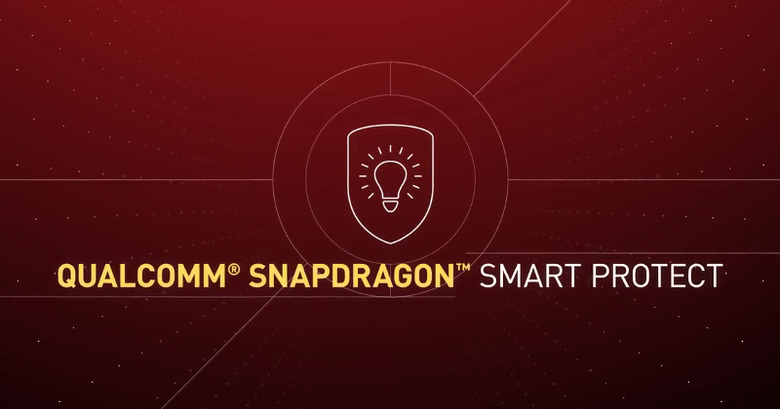 If the events of the recent months are any indication, malware on mobile devices, especially Android, is on the rise. As more users store important, sometimes private, data on their mobile devices, the temptation for hackers grow stronger, and so does the need for stronger security measures. Leveraging the unique position of being one the lowest level of the platform stack, Qualcomm is advertising the new Smart Protect feature on its upcoming Snapdragon 820 chip which provides real-time detection of malware that OEMs and security software makers can use to enhance their products.
A crucial part of keeping devices secure is being able to immediately detect security threats as they happen. This would allow security software to kick in and block or even wipe out such malware before they wreck havoc on a user's smartphone. Qualcomm advertises its new Smart Protect feature to use an "advanced cognitive computing behavioral engine", in other words, machine learning, to provide detection, classification, and analysis of malware.
Rather than a complete anti-malware solution, however, Qualcomm's technology is something meant to be used by security software makers and manufacturers to strengthen their own products. Being hardware-based, this gives these vendors access to security from the deepest levels of the platform stack. In theory, this means that Smart Protect won't be as easy to bypass as purely software-based security solutions. At least, on paper. Security companies AVG, Avast, and Lookout are just among the first to be part of this new security circle.
Snapdragon Smart Protect is just one of the features included in Qualcomm's new Qualcomm Haven security suite. That also includes features like SafeSwitch, the chip maker's version of the kill switch, and Sense ID 3D, its fingerprint scanning technology that uses ultrasonic waves to turn any touchscreen into a fingerprint sensor.
Smart Protect will make its debut on the Snapdragon 820, which is expected to ship in devices next year. Considering the terrible reputation of its predecessor, the SD820 will have a lot to prove to bring back confidence in the world's most prominent mobile chip maker.