Qualcomm shows off Snapdragon's hybrid auto focus chops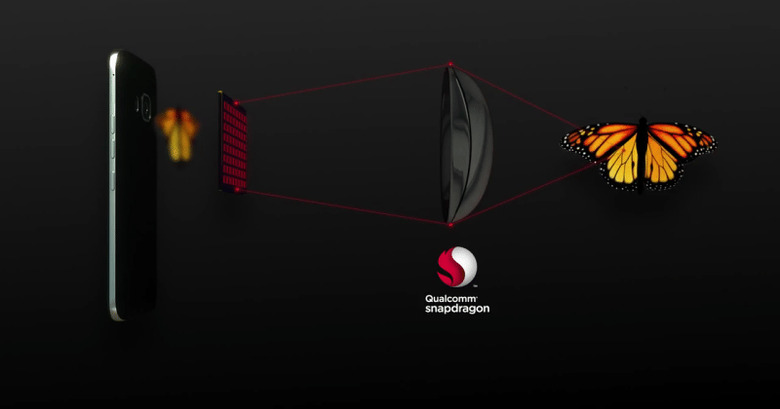 After receiving a good bashing over a particular processor, perhaps Qualcomm saw it fit to spread some good vibes around. And by good vibes, we mean trying to sell the other features that its mobile chips are good at. And since mobile photography is one of the newest fads and also the trickiest, it pays to show how your product can help make the almost impossible possible and make a great shot without having to take out your DSLR, or even take it out of the house.
In particular, Qualcomm focuses on two nascent auto focus technologies. Nascent at least when it comes to smartphones. Phase Detection AF (PDAF) is something that might already be familiar to DSLR users. It utilizes paired pixels in the sensor to imitate the way our left and right eyes are separated by a small amount of distance. The processor, in this case a Snapdragon, computes the phase difference between this paired pixels in order to determine the most ideal position of the camera lens. This type of AF is best used in bright light.
Laser Auto Focus, on the other hand, has an advantage in dark situations since it uses infrared lasers instead of relying on available light. It emits pulses of IR, which bounces of the target object and is absorbed by an IR receiver. The processor, again a Snapdragon, uses this information to once again calculate the distance of the target object and adjust the lens appropriately. Sounds familiar? That's basically the same feature that LG debuted in its LG G3.
UPDATE: To be clear, the Laser AF in the LG G4 is LG's own, not a piece of Qualcomm technology.
Qualcomm says that its Snapdragon's hybrid auto focus can accommodate either of these technologies. Actually it can accommodate both, switching between the two or even using both at the same time as the need requires. Of course, It is dependent on the actual camera sensors and lens that goes along with it. Alone, it can only promise processing power to make the magic happen.
This hybrid auto focus strength can be found in several Snapdragon processors and in a few actual devices. Qualcomm specifically mentions the newly launched Lenovo VIBE Shot and its Laser AF 16 megapixel camera and the Oppo R7 and its phase detecting sensor, both powered by a Snapdragon 615. The LeTV 1 Max with PDAF is also mentioned, which runs on an 810. Curiously, Qualcomm doesn't name non 64-bit processors, like the Snapdragon 808 on the LG G4, which has Laser AF, nor does it list the HTC One M9 and the Sony Xperia Z4, both of which advertise digital photography skills.
SOURCE: Qualcomm