Qualcomm Has New MIMO And SISO Powerline Range Extenders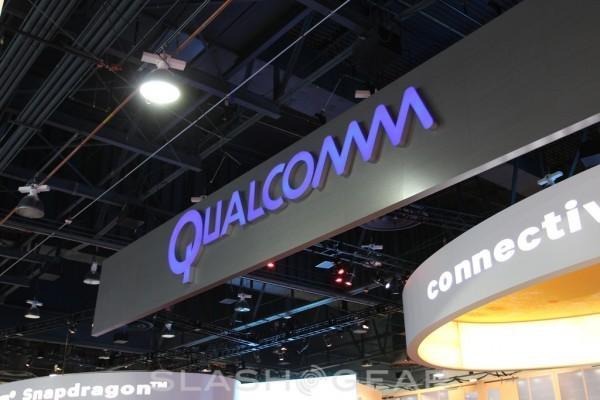 Just in time for Computex, chipmaker Qualcomm has announced a bunch of new products hailing from its Atheros subsidiary that broadens the chipmaker's portfolio beyond mobile devices and into the networking market. These include a new Wave 2 access point with support for Multi User MIMO (MU-MIMO) and 4x4 antenna configurations, new HomePlug AV2 range extenders that support MIMO and SISO, and a somewhat odd partnership with Allwinner Technologies that will see Qualcomm's chips inside Allwinner's tablet solutions, with the promises of bringing Qualcomm's 4G expertise into the mix.
The ubiquity of mobile computers, including laptops, and the proliferation of online content have put added strain on small wireless networks inside houses and especially in small offices. To alleviate those problems, Qualcomm employs several technologies in its two new Powerline range extenders. In particular, both extenders use the HomePlug AV2 standard that delivers high-speed data over existing electrical wiring in buildings.
The REH152 is touted to be the industry's first hybrid wireless range extender. It combines the Multi-Input, Multi-Output or MIMO features of the HomePlug AV2 standard with a high-speed 802.11ac system-on-chip. Together, these two allows the REH152 deliver dual-band dual concurrent wireless connectivity. It also has a Gigabit Ethernet port to take care of wired connections when needed.
For less complex or data-hungry situations, Qualcomm Atheros is also offering a the PL92. Also based on HomePlug AV2, this range extender utilizes Single-Input, Single-Output (SISO) for delivering broadband speeds over electrical wiring, but in a more energy-efficient and affordable package.
Mowing away from extenders and into access points themselves, Qualcomm is announcing new Wave 2 products that take advantage of MU-MIMO, 160 Mhz channels, and 4x4 antennas to boost network speeds up to thrice that of 802.11ac wireless. These features can be found in two new chips, the QCA9984 for home routers and QCA9994 for enterprise access points. In terms of actual products, Qualcomm Atheros' MU-MIMO implementations can be found in the likes of the Athena Router, the Aruba 320 access points, and the Xiaomi Mi Note Pro and Mi 4i.
Lastly, Qualcomm and Allwinner have announced a new found friendship. Although the latter is probably more know for its Android tablets, it also has its own mobile chips to speak of. However, by partnering with Qualcomm and utilizing the 64-bit Snapdragon 410 and 32-bit Snapdragon 210, both CPUs designed for the low end, Allwinner immediately gains the benefits of Qualcomm's 4G LTE technology inside its tablets. Qualcomm, on the other hand, gains a new customer and one less rival in the budget market.