Qualcomm Details AllPlay, A Multi-Room Streaming AirPlay Competitor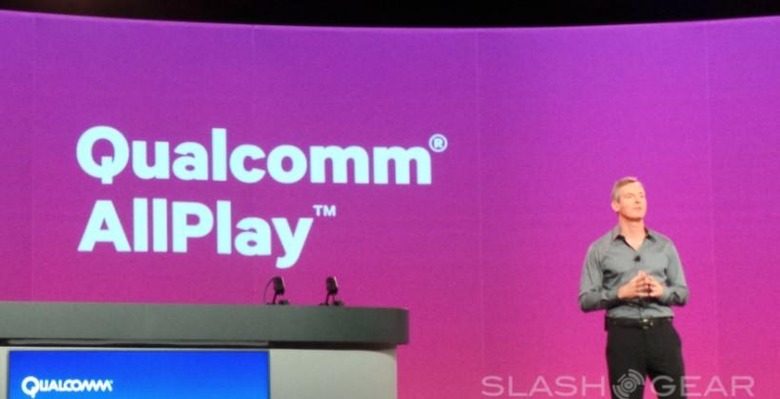 This afternoon Qualcomm announced their own wireless home audio streaming platform. It's called AllPlay, and is designed to allow users the option to wirelessly stream music to any room or speaker throughout their home, separately. Not only that, but the platform uses AllJoyn, so you can stream music from multiple sources and apps as well.
Qualcomm CEO and Chairman Paul Jacobs took the stage at their opening keynote for Uplinq 2013 and this was one of many announcements. AirPlay better look out, because Qualcomm has big plans. AllJoyn is an open-source software network of nearby devices, all which can interact together. Using AllJoyn and AllPlay we got a quick demo by Rhapsody president Jon Irvin.
The online music service Rhapsody is quickly adopting this new AllPlay service, for the simple fact that you can bring music streaming to your entire house like never before. Control single speakers, certain rooms, or the entire house with ease. All using AllPlay under the hood. It was actually pretty neat.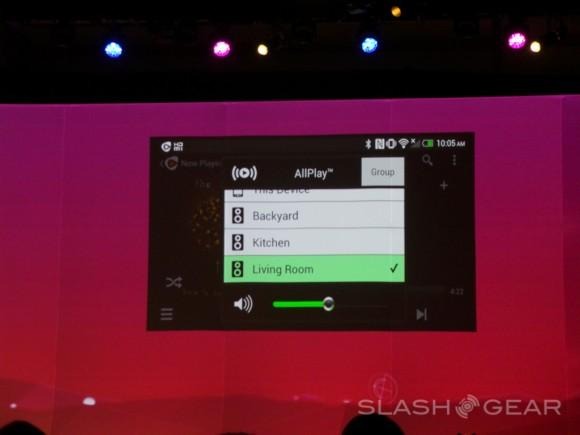 You'll be able to stream different tracks to different speakers or rooms, and of course, change the volume by room. This means the backyard outdoor speakers can blast some 80's hairband rock, while upstairs the kids can listen to Bieber, all controlled by your smartphone with the Rhapsody app that will soon have AllPlay integrated.
For now, AllPlay compatible speakers are not yet available, but once they arrive we'll be able to listen to anything, anywhere, regardless of brand. That's the vision that Qualcomm has with this new service and platform. Major brands are on board, and developers should have access to the AllPlay SDK by the end of the year. So expect big things from this in 2014.