Qualcomm boasts Snapdragon 865 8K video recording capabilities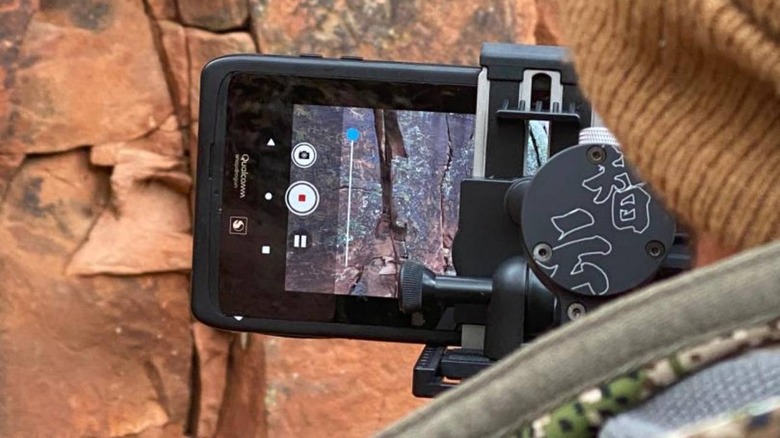 Some might be wondering what a smartphone processor, often regarded as the CPU, has to do with recording in 8K. No matter how powerful these large imaging sensors become, they can't do all the work themselves and needs a separate imaging processor to, well, process the data. On a smartphone, that fall in the domain of the System-on-Chip and Qualcomm is only too happy to show how its latest Snapdragon 865 can enable 8K video recording even using something like a 48 megapixel Sony IMX586.
The Sony IMX586 isn't that old, having launched only in mid-2018. It was, in fact, Sony's first to used the now-popular Quad Bayer filter, a.k.a. pixel binning, to produce high-quality 12 megapixel photos. Compared to 108 megapixel sensors today, however, it may sound rather outdated but the Snapdragon 865 proves it can enable it to deliver something no smartphone has today: 8K video recording.
That's thanks to the chip's new Spectra 480 ISP (Image Signal Processor). That was described to offer twice the processing speed of its predecessor in the Snapdragon 855. On a technical level, it enables it to record and process 33 megapixels per frame which, even at 30 fps, is already quite a workload.
Of course, neither the Sony IMX586 nor the Snapdragon 865 work in isolation and the actual performance and output will also depend on other components, particularly the memory (RAM) and storage type used. Qualcomm doesn't mention any of those in the prototype it used but it's more than happy to share a clip of that 8K video, which you'll probably want to watch on an 8K screen for the full effect.
Given that the Snapdragon 865 will power the majority of this year's flagship phones, 8K video recording almost seems like a given this year. Of course, that will still depend on the OEM to enable that feature for users. In addition to 8K recording, the Spectra 480 ISP also turns on features such as unlimited 960 fps slow-motion recording, 200 megapixel still photos, and recording 4K HDR video while simultaneously capturing a 64 megagpixel photo.