Qualcomm awarded $31m in Apple patent infringement case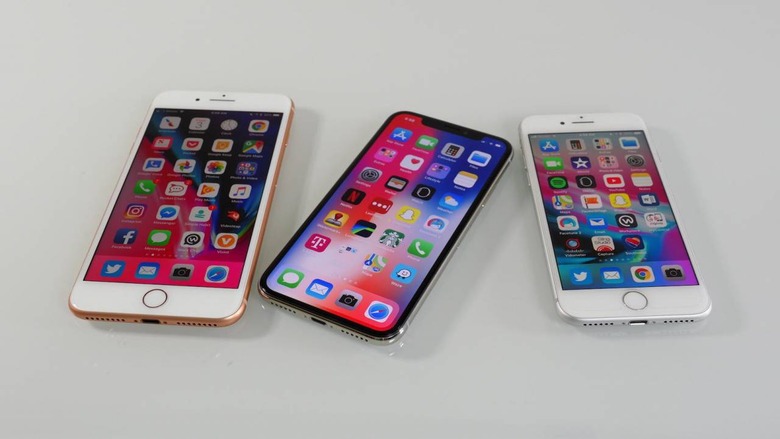 Qualcomm has won a legal case against Apple in the Southern District of California, the company announced. The case involved a lawsuit Qualcomm filed against Apple in July 2017 alleging the company had infringed upon some of its smartphone tech patents. A jury awarded Qualcomm $31 million in damages for three patents involving 'popular smartphone features.'
The three patents at the heart of the legal battle include US Patent No. 8,838,949, 9,535,490, and 8,633,936. The patented technologies cover flashless booting, which enables a phone to connect to WiFi rapidly after being turned on, tech that enables phone apps to quickly get data to/from the Internet, and a method to get high mobile game performance and visuals while increasing battery life.
The jury found that Apple infringed upon two of these patents with its iPhone 7, iPhone 7 Plus, iPhone 8 and 8 Plus, and the iPhone X. The latter three models were also found to infringe upon the third patent covered by the lawsuit, No. 8,633,936. Qualcomm's executive VP and general counsel Don Rosenberg praised the ruling, saying:
The technologies invented by Qualcomm and others are what made it possible for Apple to enter the market and become so successful so quickly. The three patents found to be infringed in this case represent just a small fraction of Qualcomm's valuable portfolio of tens of thousands of patents. We are gratified that courts all over the world are rejecting Apple's strategy of refusing to pay for the use of our IP.
The $31 million in damages works out to $1.41 per iPhone found to infringe one or more of the three patents. That's not a terribly burdensome figure for Apple, which tipped over the $1 trillion valuation milestone in 2018. However, this marks a solid score for Qualcomm, which is no stranger to legal tussles.