Quake Champions open beta begins today - here's how to play it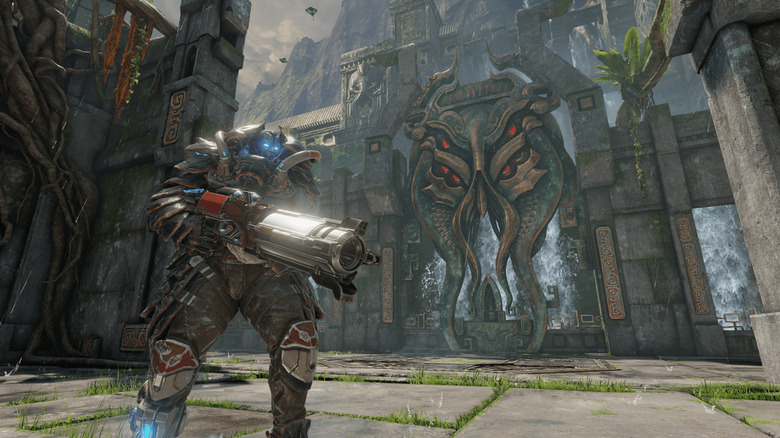 Get ready, Quake fans, because the first game in the series in 12 years is entering into an open beta of sorts today. Though Bethesda and id Software prefer to call this a "large-scale tech test," there isn't really a difference for those of you who will be playing it. So, how do you get into this open beta for Quake Champions?
It turns out there are a few steps you need to take. First, you need to head to Quake Champions' official website and click the button in the right sidebar that says "get key." From there, the website will prompt you to enter your email and then it will give you your key.
You aren't done there, though. If you don't already have a Bethesda account, you'll need to create one and then download the Bethesda launcher. It's through the Bethesda launcher that you'll redeem your key and download the game. Though it may not be ideal to add yet another game launcher to your hard drive, we're willing to bet that it's worth it for a lot of Quake fans.
Bethesda is pulling out all the stops for this open beta. The closed beta has been a weekends-only ordeal thus far, but from May 12 to May 21, the game will be up 24/7. On top of that, there are no restrictions on characters or maps during this test – if they've been released into the beta, you'll be able to play them.
Even better is the fact that there is no NDA for this open beta, meaning that you're free to talk about it publicly or even stream it for your friends. Check out the source link below to be taken to Quake Champions' official website, and be sure to stop by the comments section to let us know what you think about the game.
SOURCE: Bethesda