QooCam 8K 360 Camera is small enough to fit in your pocket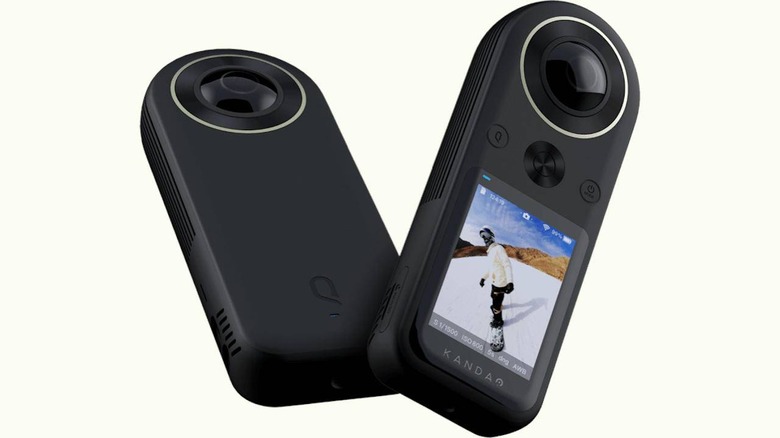 Smartphone cameras are getting more capable but they're still limited in at least two ways. For one, most are able to do only 4K video recording max. But even those that may be able to do 8K are, by design, unable to capture 360-degree content on the fly. For that, you usually need dedicated 360-degree cameras and the new QooCam 8K from Chinese manufacturer Kandao could be the smallest, cheapest, and most capable consumer product in the market right now.
There are 8K cameras, even 8K 360-degree cameras, of course, but those are either bulky, expensive, or both. They're definitely not something you might want to carry around with you all the time, presuming you can even afford one. The QooCam 8K tries to address all those at the same time and, to be honest, it all sounds too good to be true at times.
The small camera that can fit in your pocket is able to record 8K 30 fps video or 4K 120 fps for slo-mo footage. That's thanks to large 1/1.7-inch sensors and fisheye lenses on each side. The built-in 6-axis gyro and IMU sensor offer stabilization good enough for action shots even without a gimbal, or at least that's the spiel.
The camera has its own 3,600 mAh battery and a 2.4-inch touch screen so it can be used independent of a smartphone. That makes it ideal for 360-degree live streaming, though it only does so at 4K resolutions. For those that want more professional output, however, there's a QooCam app for phones and QooCam Studio software for desktops as well.
All of that comes in a package that, as of the pre-order period, costs $599. That, of course, all depends on how much trust you're willing to put in a relatively lesser-known brand. The Kandao QooCam 8K will start shipping in December when its price is expected to go back up to its original $634.