QNX Operating System Will Replace BlackBerry OS in the Future, a RIM VP Says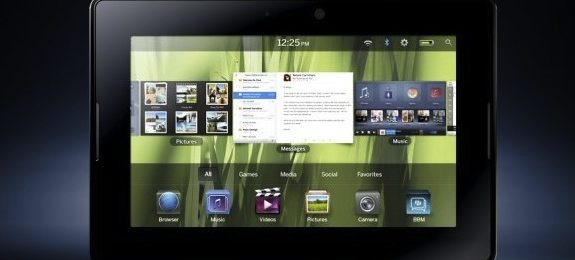 The announcement of the BlackBerry PlayBook, Research In Motion's brand new tablet device featuring a new Operating System from QNX, is still fresh on the mind of many out there, but this bit of news, suggested today at the BlackBerry Developer's Conference (DEVCON), may breathe some new life into the BlackBerry lineage, even if it isn't going to happen any time "soon." But, according to a RIM VP, it looks like the QNX Operating System originally developed for the PlayBook will indeed be seen on other devices in the future.
During a breakfast event today, this RIM VP confirmed to those listening that the QNX Operating System would be made available on BlackBerry-branded smartphones in the future, and it would eventually completely replace the BlackBerry OS some time after that. Unfortunately, while many might want the QNX developed software on their BlackBerry right now, the VP added that it would take some time to make the transition, and even said that BlackBerry 7, the next OS variation from the company, would probably be a good stepping stone to switching completely over to QNX.
This may not come as a shock, as the QNX software is a far more user-friendly system, even from what we've seen on video. With a focus on the professional, but still throwing in plenty for the non-professionals (like compatibility for 3D gaming with POSIX and OpenGL support), it looks like RIM is taking a hard look at their smartphone and Operating System line-up, and realizing that they need a change. It's unfortunate that the switch can't happen faster, but it's understandable nonetheless. Check out RIM's video of the PlayBook below, as it showcases the QNX software.
[via IntoMobile]