Puma x Sonic clothing and accessory line launches ahead of movie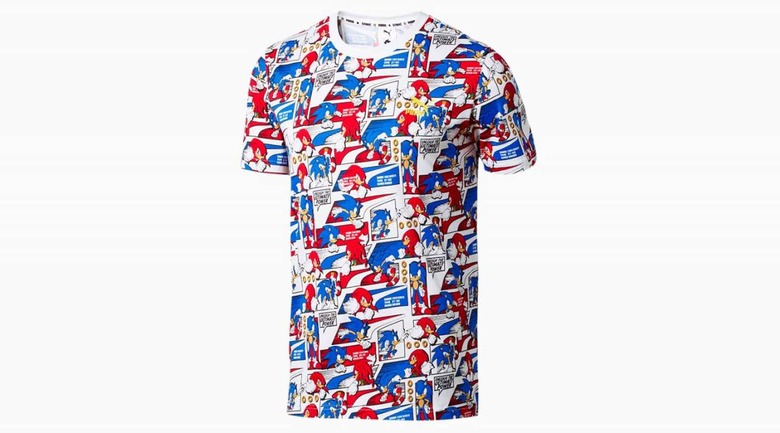 On February 14, the Sonic the Hedgehog movie directed by Jeff Fowler will be released in theaters. Ahead of that release comes a new line of Sonic-themed clothing from Puma, including a shirt, hoodies, and multiple pairs of shoes. The products are being released in 'Mens' and 'Kids' sizes for the winter and the summer seasons. Unlike the movie, the new accessories are available now.
The new products are being offered under the Puma x Sonic line, which includes Men's shoes in Sonic and Shadow color schemes for $120 USD each and junior-sized shoes in the Sonic theme for $95 USD. As well, the company is launching suede sneakers in black and pink color options for $55 to $65 USD. In time for the summer season, Puma is also offering Sonic-themed sandals for $25 to $30 USD.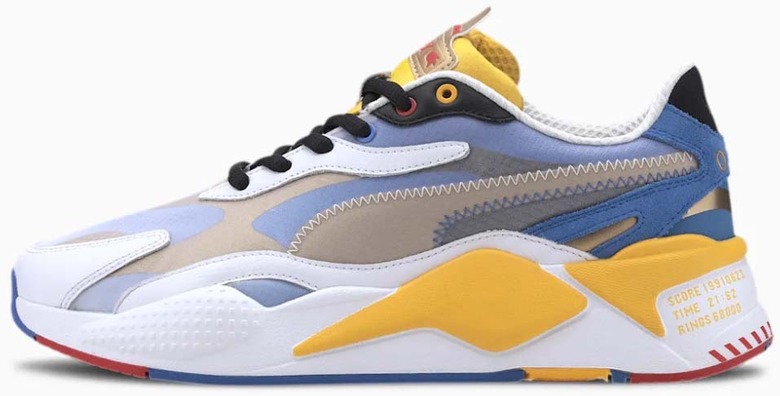 In addition, Puma has a new line of Sonic-themed t-shirts, including the Men's AOP Tee for $35 with classic Sonic and Shadow imagery, as well as some more plain options in kids' and boys' sizes for $20 through $30 USD.
The lineup also includes a number of hoodies, crewneck sweatshirts, and bomber jackets for $40 USD through $65 USD, depending on style, cut, and size. The top wear is joined by shorts and sweatpants for adults and boys, as well as a pair of leggings for girls with prices ranging from $25 USD to $40 USD.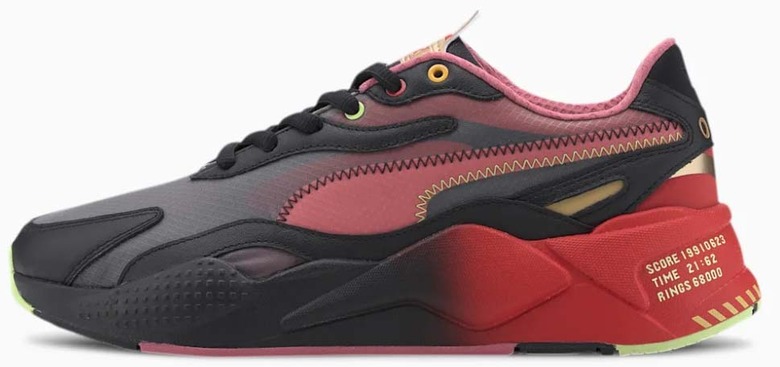 Finally, the Puma X Sonic series offers small drawstring backpacks for kids at $25 USD, larger dual-strap backpacks for $40 USD, ball caps for $17.50 (for kids), and bucket hats for $20 USD (also for kids). The full Puma x Sonic clothing and accessory line can be found on the company's website here.