Puma RS-Computer Shoe revival pairs modern tech with '80s design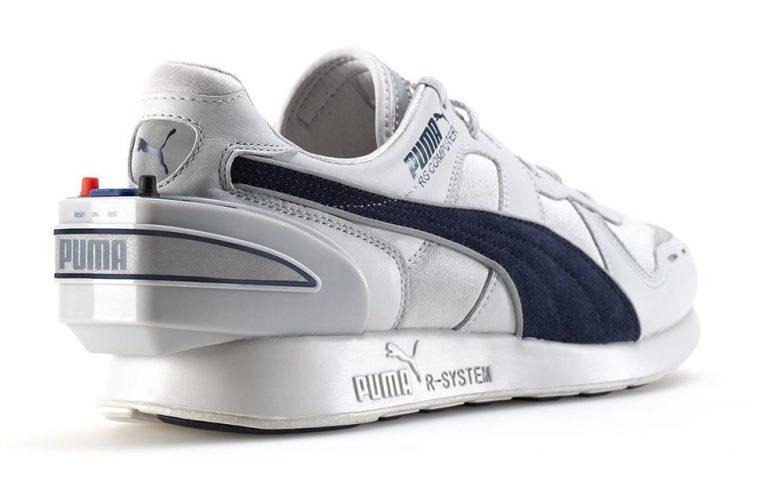 Footwear company Puma has revived its RS-Computer Shoe, a classic sneaker from 1986 that — at the time of its launch — included sophisticated hardware targeted at athletes and enthusiasts. Though the technology has long been made obsolete by modern alternatives, the design itself retains a certain retro appeal and the model enjoys a number of fans. Puma's upgraded version retains the same classic design.
The original Puma RS-Computer Shoe gathered data on runs and provided runners with the info they needed to better pursue their future goals. The shoes have a very unique appearance; the hardware juts out the shoe's heel, where it is impossible to miss. The first RS-Computer Shoe connected to a Commodore 64 or Apple IIE computer using a 16-pin cord to transfer the data.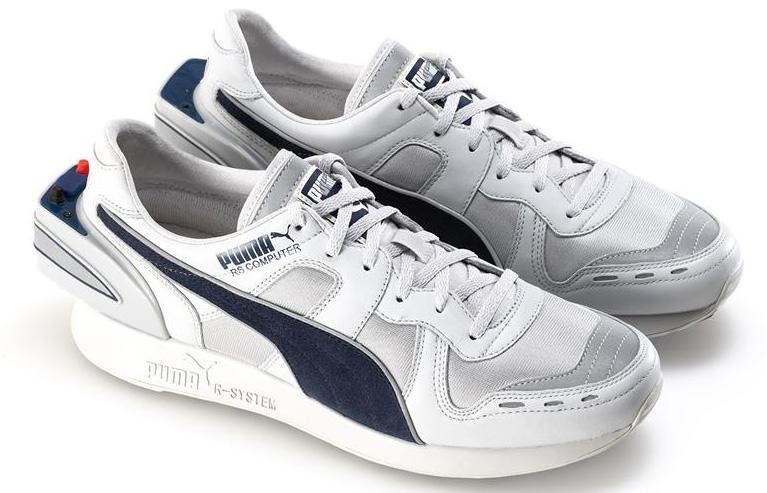 The modern version builds upon this, retaining the same appearance, but eliminating the data cable and replacing it with Bluetooth connectivity. Users charge the shoe's built-in battery with a micro USB cable and access the data using a companion app available for iOS and Android. The same 8-bit graphics interface found in the original software is used in the new app.
According to Puma, the re-issued RS-Computer Shoe features a mini 3-axis accelerometer for tracking calories, distance, and steps, as well as storage for 30 days of data, LED indicators and keys to view step and battery status, and a rechargeable battery.
There is a downside to the relaunch, though: the very limited number of re-issued models that will be made available. Puma will only sell 86 units of the revived RS-Computer Shoe, offering them through its website in the US, as well as its stores in Berlin, London, and Harajuku. Price is unclear at this time.