PUMA Phone Leaps Out Of The Shadows At MWC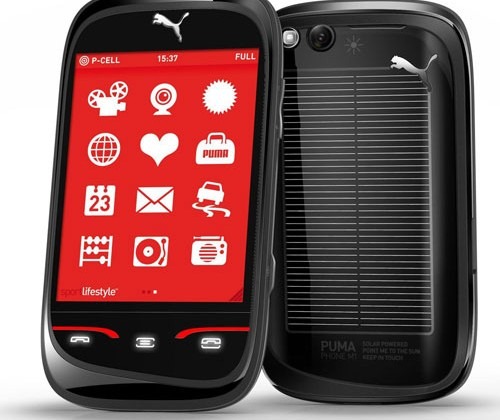 Back in the day PUMA was a popular shoe to have and it still makes a lot of cool athletic shoes and clothing today. PUMA has lent its name and pouncing cat logo to a new mobile phone made by Sagem Wireless. The device is billed as an active smartphone.
The PUMA Phone has the features you expect to find on a smartphone like internet access, messaging, GPS localization, video calling, Bluetooth photo sharing, and a built-in solar charger. The device also has a built-in spin and scratch music player and radio tuner.
A direct link to the multimedia catalog on the PUMA website is included and PUMA applications can be downloaded to the phone. The handset has a 2.8-inch screen with a resolution of 240 x 320. The built-in camera has 3.2MP resolution with LED flash. The handset operates on WCDMA/EDGE/GPRS/GSM networks and has up to five hours of talk time. The PUMA Phone will launch in April on European networks.