Pulse LED light bulb hides JBL multi-channel wireless speaker inside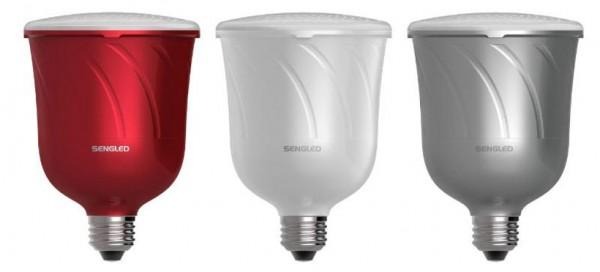 Sengled has unveiled its new green LED lighting solution called Pulse that also happens to have a wireless speaker inside. The Pulse intelligent bulb has JBL multi-channel stereo wireless speakers inside allowing it to light a room and stream music with one device. Pulse intelligent bulbs are available to purchase right now.
Pulse bulbs can be installed into any normal light socket and have integrated Bluetooth technology. The Bluetooth tech allows the user to stream music wirelessly from an app running on a smartphone or tablet to the Pulse speaker. The app for streaming music to the bulbs is available for iOS and Android devices.
Using the app, the user can do more than choose what songs to stream to the bulb's integrated speakers. The app can also control the brightness of the bulb and volume of the music played. Users can also assign one of six different audio settings via the integrated EQ function. Pandora, Spotify, and other media players are supported as well.
Pulse bulbs are purchased in a set of two with one master bulb and one wirelessly controlled satellite bulb. A pair of the Pulse bulbs costs $169.99. The LED light source is good for up to 25,000 hours and Sengled says that future versions of the Pulse will support connecting seven satellite bulbs to a single master.
SOURCE: Sengled Plus