PUBG's Battle Royale genius just started a mysterious new project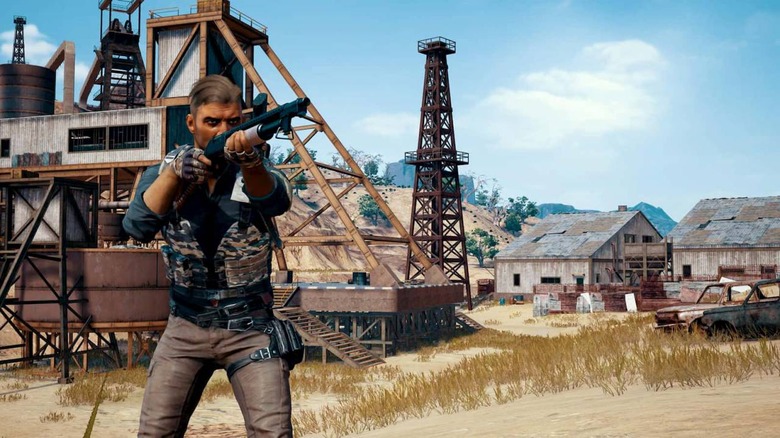 It's the end of an era for PlayerUnknown's Battlegrounds. The man who started it all, Brendan Greene – "PlayerUnknown" himself – is leaving his post as director of the game and moving on to new projects. Though he'll still be with PUBG Corp and serve as a consulting creative director on the game, it's clear from today's announcement that he won't have as much influence over PUBG as he did during development and while the game made its way through Steam early access.
In fact, he'll be leaving Seoul entirely as he starts a new PUBG Special Projects division within PUBG Corp, which will be based in Amsterdam. There aren't any concrete details about what PUBG Special Projects will be creating, but a statement from Greene today does give us a general idea of what will be happening.
"We are tasked with exploring, experimenting, and creating new technologies, tools, pipelines, and gameplay; but for me, it is more than that," Greene said to Eurogamer. "Together with a team of game developers and researchers, we will explore new possibilities of interaction and connection within the game space."
Greene noted in his statement that the past five years he's spent working on battle royale has been "an incredible journey," but also says that he's looking forward to having a place to call home and play some games. It sounds like this new chapter is exciting for Greene, who sparked something of a revolution in the gaming space by making battle royale a mainstream hit.
Greene got his start making battle royale mods for titles like ARMA 2 and H1Z1 before eventually releasing his own battle royale game, PlayerUnknown's Battlegrounds, in 2017. PUBG was an immediate success and quickly became the most-played game on Steam. The success of battle royale as a genre led other developers to create their own BR games, namely Epic with Fortnite and now Respawn Entertainment with Apex Legends.
PUBG is still a popular title, but it faces some stiff competition from those two games in particular, with Fortnite becoming one of the most successful games of all time. It'll be interesting to see where PUBG goes from here without Greene leading the ship, just as it'll be interesting to see what Greene and his team at PUBG Special Projects come up with. Stay tuned.