PUBG Xbox One: Unlock times and controller layout revealed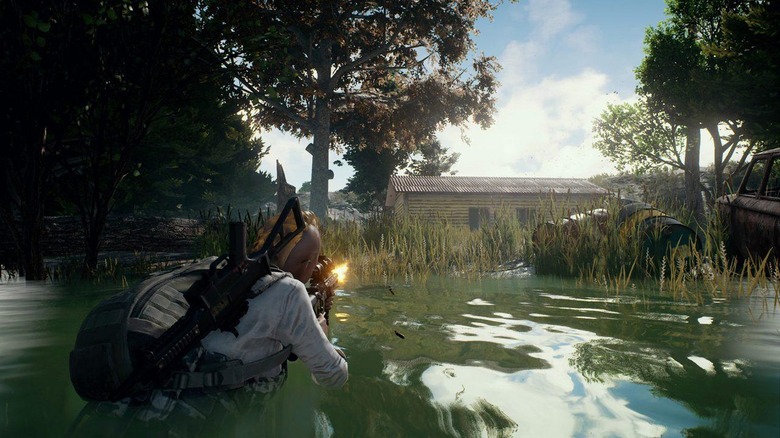 It's a big week for Xbox One owners. Tomorrow, PlayerUnknown's Battlegrounds – one of the biggest game releases of the year – is coming to console by way of an Xbox One launch. Given the game's meteoric rise on PC, you can bet that Xbox One owners are pretty excited for this release, and many of them will be looking to play as soon as the servers go live.
When, exactly, will that be? In a post to his blog last week, Major Nelson let us know when the game will unlock. If you're in the US or Canada, the game will become available at 9 PM Pacific time tonight, which means midnight Eastern on December 12 for those of you on the East Coast. Unlock times for regions around the world were shared in that post as well, so be sure to have a look at it if you live outside of the US.
With the jump to consoles, there's a lot of curiosity surrounding PUBG's control scheme. On PC, PUBG requires a lot of different key bindings, which is fine because you're using a mouse and keyboard. There are a lot of actions to perform in PUBG, from crouching and going prone to picking up items off the ground and equipping them. How are Bluehole and the PUBG Company translating all of those actions to the Xbox One gamepad?
As it turns out, PUBG's control scheme on Xbox One is a little complicated. In another post over on the Xbox Blog, Microsoft outlined PUBG's button mapping in a collection of six different images. These images cover every usage scenario in the game, including basic controls as well as specific layouts for aiming, driving, and inventory management.
It should be noted that since PUBG is an Xbox Preview game, you won't be able to pre-load it. If you want to start as soon as possible then, be ready to buy as soon as the game goes live. While you wait for your download to complete, you can always study the images you see above and get familiar with the game's control scheme.